I've been sitting here trying to do the usual weekly ALDI meal plan, but it just makes so little sense on a week that includes both Christmas and New Year's Eve!
So instead, I thought it might be helpful just to list some general easy meal options around this week's meat sales to supplement your Christmas dinner + leftovers. We'll get back to the regularly scheduled meal planning next week in the New Year. (!! next week! how did that happen?)
Family packs of boneless skinless chicken breast are $1.59/lb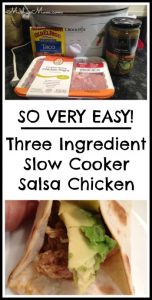 Here are a few meal options:
Appleton Farms butt portion ham is $.89/lb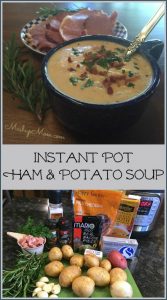 Meal one is just ham (crescent rolls are $.99, green beans $.99, and 5 lb yellow potatoes $.99 for some great side dish options, too).
Make your ham in the slow cooker (5 hours on low with some brown sugar) for one meal, then here are some options for the leftovers…
Ham-ocado Egg Bites

Eggs have been running $.49-$.99 depending on store

Ham & Broccoli Quiche (see recipe in the earlier meal plan here).
Hormel boneless pork butt roast is $1.49/lb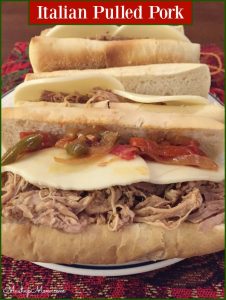 Here are some meal options:
Italian Pulled Pork

3 lb yellow onions are $.69, peppers are $1.49 (not sure if they have hot cherry, but substitute another kind), 28 oz crushed tomatoes, $.95.

Slow Cooker Pulled Pork

BBQ sauce is $.95 and hamburger buns $.85.

Slow Cooker Pork Carnitas

Corn tortillas are $.33, flour $.85. Diced green chiles, $.65. Three heads garlic, $.99.
Other things I'm picking up this week
Grab your baking supplies while still on sale for the holidays — 32 oz brown or powdered sugar $.99, evaporated milk, $.59, cream cheese $.85, sour cream $.99. The SimplyNature organic broth is a great price at $1.69, as is 4 lbs of navel oranges at $1.99 and 5 lbs of yellow potatoes for $.99.
What are you making from the ALDI sales this week?