It's Always good to have options! For instance, today we have two new Always printables:
And, we also have Always options on Amazon with a $1.00 coupon there:
Always Maxi Long/Super Without Wings, Unscented Pads 22 Count
, just $2.11 shipped with subscribe & save + the $1.00 coupon on the page. (You must be logged in to see and clip coupons, which are one per account. You can cancel a subscription or skip a shipment at any time with no penalty.)
Always Xtra Protection Regular Daily Liners Unscented 100 Count
, $4.68 shipped with subscribe & save + the $1.00 coupon on the page.
Always Incredibly Thin Regular Daily Liners, wrapped, 120 Count (Pack of 2 — 240 total)
, $9.39 shipped with subscribe & save + the $1.00 coupon on the page.
Always Xtra Protection Long Daily Liners Unscented 108 Count
, $5.62 shipped with subscribe & save + the $1.00 coupon on the page.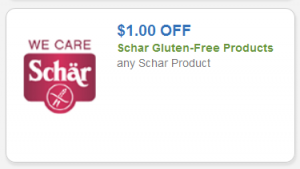 Um. $1.00/1 Schar gluten-free product. If you don't see it, just change your ZIP to 77477 and reload the page to find it first and clipped for you.
Here's a brand-new $1.00/1 Minute Maid 12-pack cans, any variety.
Now, here's where it gets interesting! Minute Maid in cans is a Coca-Cola product, and often is included in the Coke sales. You'll have to check to see if it's tagged at your individual store, but everyone has 12-packs on sale for Memorial Day this weekend, which could make for some very good deals. Please comment here if you find it included at your store. Here are a few prices where 12 packs of Coke are on sale — again, check to ensure Minute Maid is included:
Dominick's: 4/$10.00 Friday through Monday.
Jewel: 4/$10.00 must buy four limit eight, starting Thursday.
Ultra Foods: 4/$8.88 when you buy four with additional $10 purchase, limit 8, starting Thursday.
Last up in our Thursday Wednesday Coupon Explosion: Coupons of General Mills — which we usually see at the first of the month, but I guess they're messing with our minds! Makes no nevermind to us, though — tonight we're going to print them like it's 1999… um… June 1, that is.
$.50/2 Betty Crocker fruit flavored snacks.
$.50/2 Nature Valley granola bars.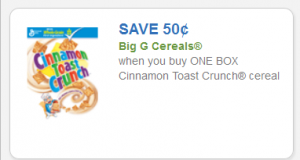 $.75/1 Honey Nut Cheerios Medley Crunch.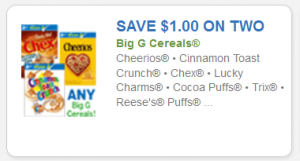 $1.00/2 select Big G kid cereals.
$.75/1 select Fiber One cereals.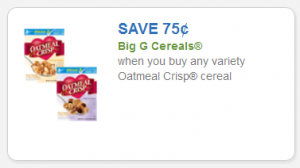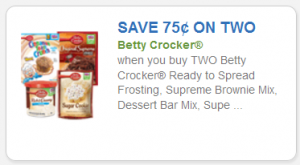 $.75/2 Betty Crocker frosting, supreme brownie mix, or other select dessert items.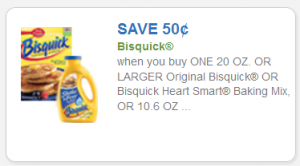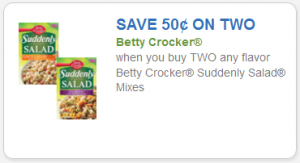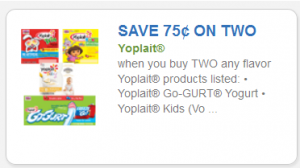 $1.00/5 Yoplait Greek 100 yogurt cups.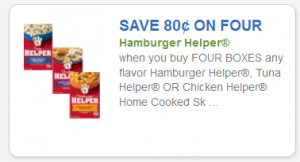 $.80/4 Hamburger, Chicken, or Tuna Helpers.
Continuing our new coupons tour (it's kind of like the first of the month already, how weird!)… with coupons that will be useful for drugstore deals — or HBA items.
$1.00/1 Right Guard body wash — looks like it's going to be a Target coupon, hmm. (I'm not near my printer at the moment!)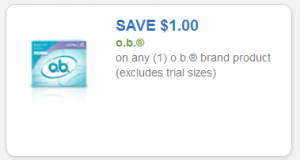 $1.00/1 o.b. brand product — don't see this one quite as often.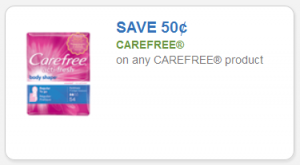 $2.00/2 Pantene Truly Relaxed and Truly Natural.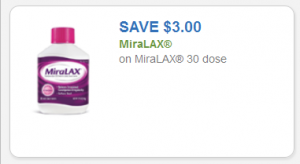 Here are a few new "Crunchy Friday" type coupons to start out your morning!
Starting with $.75/2 Larabar Uber bars.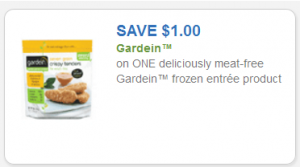 And here's $1.00/1 meat-free Gardein frozen entree.
$.75/1 Food Should Taste Good chips. These go on sale at Whole Foods a lot.
$.75/1 Cascadian Farm cannot but be useful! Maybe Walgreens will have another crazy cereal sale, or use when the frozen veggies go on sale.
Yesterday I told you about this new $7.00/1 Zyrtec product (24 ct+). (There is also one in the 5/19 RP, so this is if you want extras without shelling out for more papers!) Here's another option for using it:
Starting Sunday 5/26, CVS will have the 25-30 ct Zyrtec on sale 2/$30.00.
Use two $7.00/1 and pay $16.00 for two, or $8.00 each.
See here for some other places to use this high-value coupon this week.
(Thanks, Wild for CVS)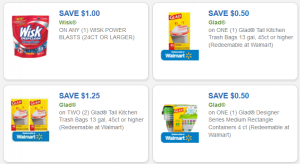 Several new Glad coupons under ZIP 12345 today (look under "household" to find). $1.25/2 and $.50/1 Glad trash bags and $.50/1 Glad designer series medium rectangle containers. They say "redeemable at Walmart" but are manufacturer coupons.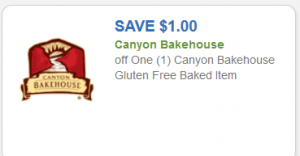 Here's a brand-new $1.00/1 Canyon Bakehouse gluten free baked item coupon! Not a lot of stores carry this — I looked it up and only Lemon Tree in my immediate area does. However, if you can find it in your area, it's good stuff — I've tried the bread at a couple conferences.
Here's a new $3.25/2 Banana Boat coupon. Over at Target this week, Banana Boat is $6.49, buy two, get a $5.00 Target gift card. So:
(There's also $3.00/2 and $1.00/1 in the 5/19 RP.)