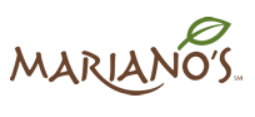 Mariano's is having an Easter Egg Hunt on Saturday 4/19! Here's the info for Wheaton, 8-9AM:
Come join us for an Easter Egg Hunt throughout the Mariano's store. Children will be divided in to the following age groups 2-3, 4-5, 6-7, 8-10. 1st, 2nd and 3rd place prizes will be awarded to each age group! Free donuts for Mom and Dad!
Check Store Events in the left hand menu at Marianos.com to find details for your own local store.