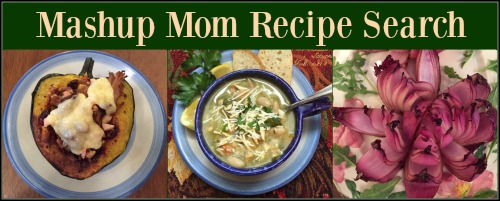 Search just the recipes on Mashup Mom!
Hint: If you want to search for a phrase like "green beans" or "roasted garlic," be sure to add " " around the phrase you are searching for; otherwise a search for green beans will find everything with the word "green" OR the word "beans" in it.

Note: This form searches key words in all posts in the recipes category, so will also pick up things like the "related recipes" listed at the bottom of the recipe posts.