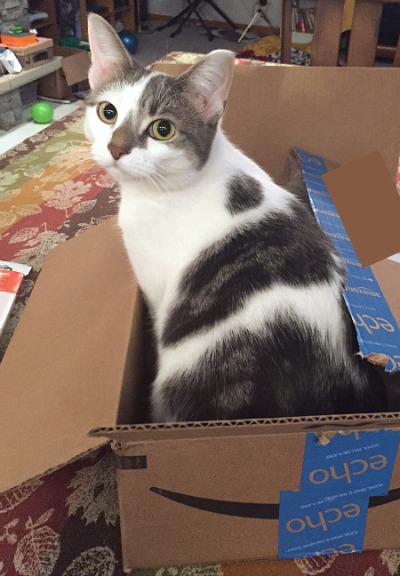 You really can order anything on Amazon — check it out! And speaking of both Amazon and checking things out, I've recently seen this library extension for Chrome floating around among my library friends on Facebook. As you browse the Internet and run across books, music, and more on Amazon, Barnes & Noble, Goodreads, Google Books, it will check availability at your local public library. That's pretty cool.
---
We haven't visited Kohl's in a while, where charge holders can currently stack 30% off code COCOA30 with free shipping code FREE4JAN with $10/$30 baby, toddler, maternity clothing and baby gear code BABYSALE10. Some great prices here if you are clothing a little one or have a baby shower to attend any time soon.
And if you're still working on working out in 2017, Amazon is offering up to 50% off active basics for men, women, and kids as one of their today-only Gold Box deals. But beyond workout wear, you'll also find basic basics like socks, boxer briefs, tees, and more on this sale!
Moving on to the grocery & household subscribe & save section, we find:
I ordered new socks for the kids today on Amazon (exciting stuff right there, I tell you!) and they again offered me a $5 reward for Prime Pantry for opting into no-rush shipping instead of Prime two-day shipping. See if you have this offer too if you buy anything over the next few days — it's so useful when stacked with:
Shopping in store instead? Here are today's new coupon highlights:
And one for the local folks: The Wheaton Whole Foods is moving into the old Danada Dominick's. Stop by next Weds. January 25 for their grand opening.
Join us on Wednesday, January 25 as we open the new Wheaton Whole Foods Market in Danada Square East! Our traditional bread breaking ceremony begins at 8:45 a.m. and doors open for shopping at 9:00 a.m.

In celebration of our bigger and more delicious location, the store will offer sales, live entertainment, tastings, giveaways and more to shoppers throughout the day.

PLUS – The first 500 customers through the door will receive a Whole Foods Market Gift Card valued between $5 and $50 with one lucky $500 winner!
More to see, more to do: My Fair Lady is at the Civic Opera House, and discount tickets can be yours on Goldstar!
Based on George Bernard Shaw's book Pygmalion, this witty battle of the sexes follows self-absorbed, misogynistic linguist Henry Higgins as he attempts to train Eliza Doolittle, a Cockney flower girl plucked from the street, how to speak properly — though she's much smarter than he realizes. With a feisty leading lady and a score full of instantly recognizable songs like "Wouldn't It Be Loverly?" and "I Could Have Danced All Night," it's no wonder My Fair Lady became a huge Broadway hit and in 1964 was turned into an Oscar-winning film starring Audrey Hepburn. See what's been deemed the "perfect musical" as Lyric Opera of Chicago presents the show at Civic Opera House in Chicago.
Not your cup of musical? Browse more discount event tickets here.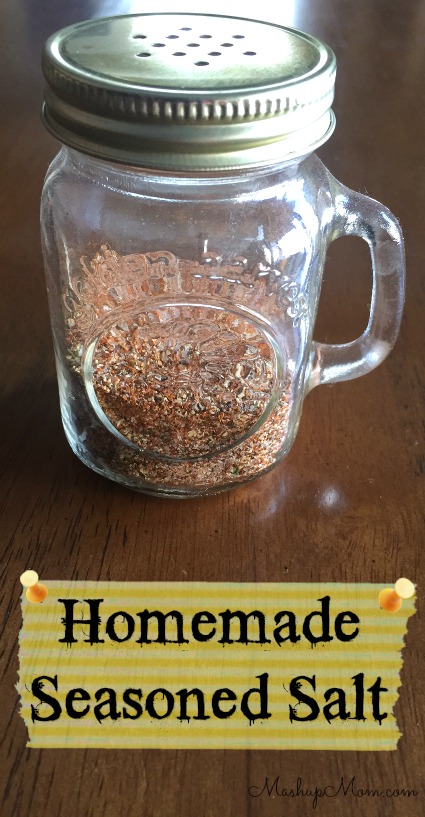 What else is on tap for your day today? I'm planning on throwing together a new batch of homemade seasoned salt (speaking of hidden sugar…), finishing a parent statement for High School Guy's IMSA application, and working on some tax stuff — and have been watching my phone try to update iOS for about 30 minutes now, so am getting a little concerned! hmm
---
Prices on Amazon often change quickly; price(s) current as of the time and date of this post. You can cancel subscribe & save or skip a shipment at any time. You get 5% off and free shipping with subscribe & save, or 15% off if you have five subscriptions on the same day/month. For more about coupons & subscribe & save, see the guide here.