Mashups take information from two different places, and mash, or combine them together to create something new. Mashup moms (and dads, and everyone!) mash up their lives in many ways — and here, mashups are all about balance.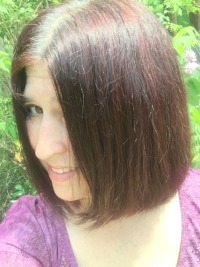 I'm a former librarian, but since Mashup Mom launched in 2009 I have been mashing up a career as a writer, blogger — and mom to two boys! I'm all about frugal living and healthy eating on a budget, and love sharing recipes, meal planning advice, book reviews, and frugal living tips. Stick around for plenty more about my family, cats, struggles with healthy eating, and… our backyard chickens and beehives. 🙂
Books by Rachel
The Complete Idiot's Guide to Couponing packs everything I know about couponing into one step-by-step guide, for those of you who are newer to the process, who want a handy reference, or who are dipping into different areas such as apps, online savings, or shopping for organics or other special diets. I hope this also helps those of you who have wanted to get your friends and family into couponing — just refer them to The Complete Idiot's Guide to help them get started!
Most of my earlier writing was for librarians, and my last library-related book, What's the Alternative? Career Options for Librarians and Info Pros, helped focus my thinking on alternative career paths and how to make work-at-home — well — work.
This led to my first book on couponing and saving, Point, Click, and Save: Mashup Mom's Guide to Saving and Making Money Online, which discusses the best ways to combine (or mash up) money-saving and money-making strategies to help us ride out today's turbulent economic times.
Stick around
And we'll mash up frugal living & healthy eating on a budget — together!