I received a Thankful tee from Cents of Style for purposes of review; however, all opinions here are my own.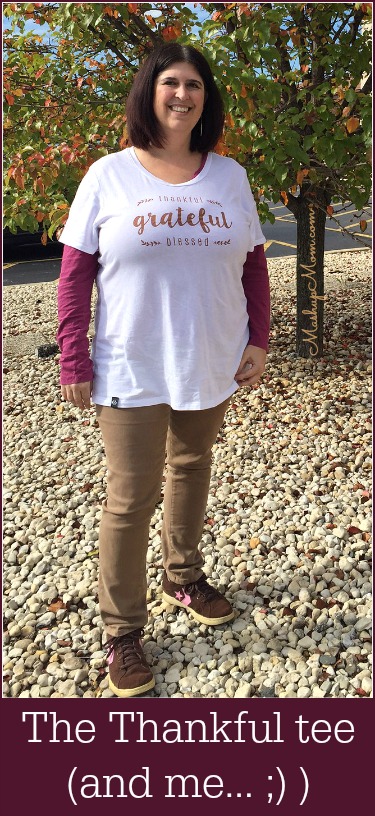 Do you see the shadows under my eyes in these photos? They're hard earned: The pictures in this post were taken the morning after the Cubs Won the World Series: In extra innings! So I think everyone here in Chicago can get behind the Thankful. Grateful. Blessed sentiment shown on this tee this week, right? I'm thankful to have experienced this little piece of history in person…
But what's even more special about this week is the way it's brought everyone together in contrast to the often divisive climate of the past few months. How fun (and actually downright relaxing) even to have a Facebook feed full of celebration rather than one full of frustration, and to walk into school or a restaurant or a store and see everyone smiling.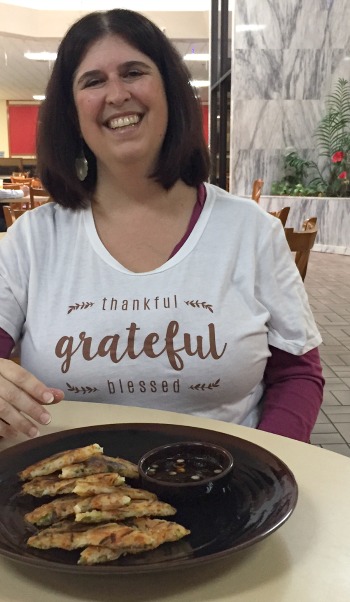 And since Thankful. Grateful. Blessed also evokes thoughts of food this time of year, I'm also thankful for good friends who will not only enjoy a delicious lunch with me, but who don't bat an eye when I ask them to take a couple of photos on the way in. (You know who you are! 😉 )
If you're also thankful for good food, good friends, or even the way an amazing game of baseball can bring people together, the Thankful. Grateful. Blessed. graphic tee is currently free with any $25 purchase at Cents of Style, where shipping is free on all orders. Here's how:
Find products you love (jewelry, clothes, shoes, whatever you have to have) and add to your cart.
When the cart totals $25, add the Thankful Grateful Blessed shirt from our Fashion Friday page to the cart.
Hit Checkout.
Put the code THANKFUL1 in the "Gift Card or Discount Code" Box to make your t-shirt FREE!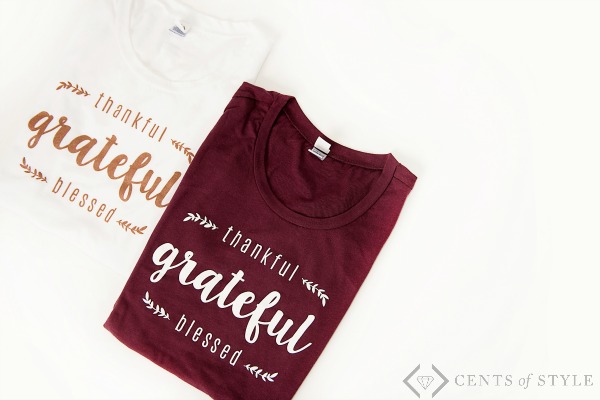 What are you thankful for this week? 🙂