Reader Deals 11/23/15: Here are the deals, heads up, and requests you shared over the last 24 hours or so — Thanks! How do you share your own deal?
Email Rachel: rachel@mashupmom.com.
Comment below, or on any post where it seems to fit.
Post on the Mashup Mom Facebook page.
*** If you are sharing a deal from another site or an online coupon, please include the link. If you found a deal at a specific store, please include the location.
Bath & Body Works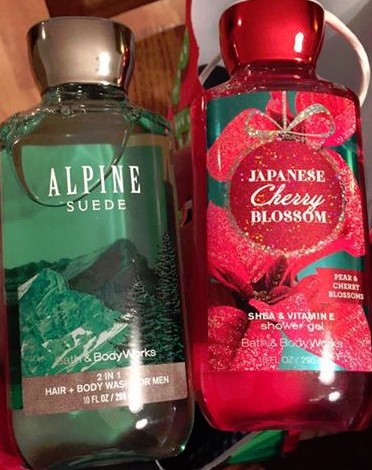 If you're still out and about, Kathryn shares: "I just came from the Bath and Body Works in Elmhurst (by Portillos on Rt 83 near St. Charles Rd.) and today only, all their full size body washes are $5 each. It includes the men's line which is a body wash and shampoo…great for teen guys! You can combine this one-day deal with coupons too.
Contacts
Shirley asks: "Where would be a good place to order contact lens? Private optometrist or places like Lenscrafters/ Pearl Vision? I do not have an eye exam yet. Thanks."
And seachicago replies: "After your eye exam, you can use your contact prescription anywhere. The best deals are usually online, just check reviews to make sure it's a reputable place. If you're a Costco member, their prices are usually competitive."
Kohl's
Heads up from Wendy on these appliance deals: "$3.25 shipping surcharge on the big slow cooker. Still a great deal though!"
And another heads up from Wendy: "and I was just reminded – just in case you don't notice – some of the appliances just ship without another box, so you can see what it is. Have it shipped to grandma's or a neighbour's house if it is a gift for someone at your house. And you need to cut off the UPC from the box too. (I just put a Christmas sticker where I remove it)"
Menards
A find from seachicago: "Another great bamboo cutting board deal: 18″x12″ two-tone cutting board, clearance priced $6.99 at Menard's (Lincoln Park). Seriously, I haven't bought a cutting board in years, and this makes the second in a week!"
Reader requests
Wendy asks: "tiemart.com? someone suggested it last year to go with my 9.99 shirts from Kohl's … are they good quality?
one of my boys loves bow ties and the other would benefit from the zipper ties"
A response to yesterday's coupon printing question, from Maria S.: "To Jesse whose coupons are printing zoomed in – something like that happened to me a while ago. This is how I fixed it. When you first open your browser (this will work in either Firefox or Internet Explorer, not sure of others), click on the File menu at the top of your browser and then choose Print Preview. Make sure the Scale is 100%. Then Close the Print Preview and try printing your coupons. I hope this helps!"
Target
A reminder from Patty: "If you're doing the Quilted Northern tp deal, don't forget that Cartwheel has 5% off it too!"
Victoria's Secret
From Christa: "Free Victoria Secrets Secret Reward Card (cards can be $10-$500)! No purchase necessary. Part (B) states mail in a 4×6 card with info on it." See the form in her Facebook post here.