Hi all! Some of you may remember the Work at Home Saturday series from way back when, where you guys shared some of the things you do to work from home or bring in income on the side. I'd love to revive this in the new year and hear more about your home businesses, side ventures, and income opportunities — so please share your stories to help others out, spark ideas for different ways to work from home, and share information about the various opportunities out there.
Just take a few minutes to fill out the form below if you'd like to share your own story — and feel free to include a link to your business or other venture! (If you have trouble seeing the whole form inside the post, you can also click here to open it up in a separate window.)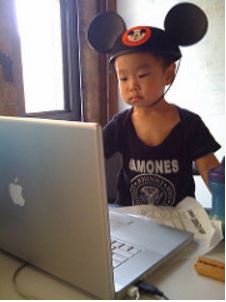 I'm so looking forward to hearing your stories and finding out more about what you do — Thanks in advance for sharing! Please get as lengthy as you'd like with the answers — the more detail, the better the story! 🙂
Note: If you'd like to include an image in the post, please email it separately to [email protected] and affirm that you have the rights to use that image.