Next up in our tour of stores that are going out of business: Savers Downers Grove. Signs now say that their last day of business will be April 15 — they went 50% off starting today, and that's as low as they're apparently going.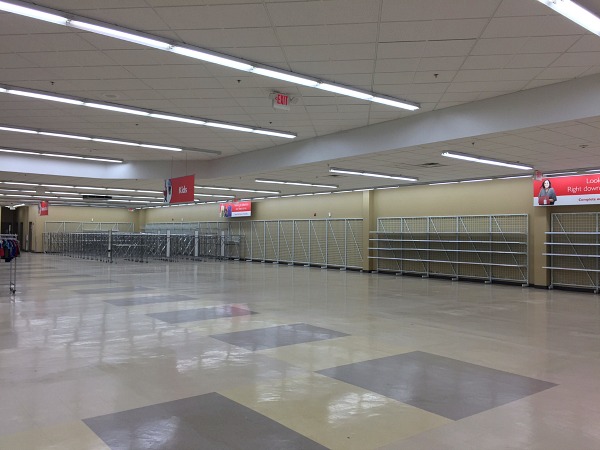 I stopped over there this morning with my friend Trish to check things out, and would say that over half the store's inventory is now gone. Everything is consolidated towards the front and pretty picked over.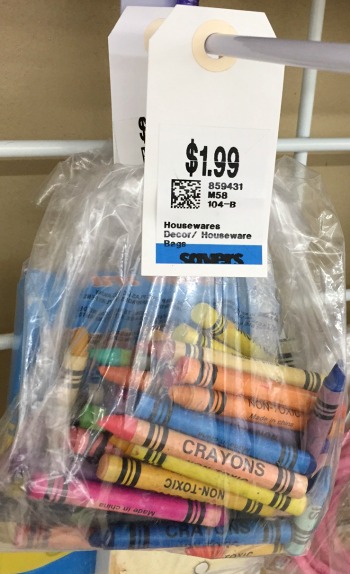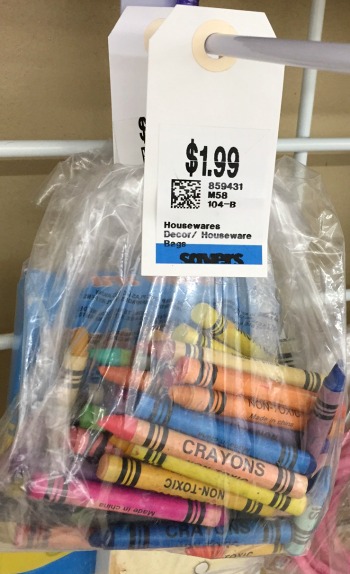 I started going to Goodwill over Savers a while back because the prices at Savers were a little out of line — $1.99 for a baggie of generic crayons? Even at 50% off, that's a pass.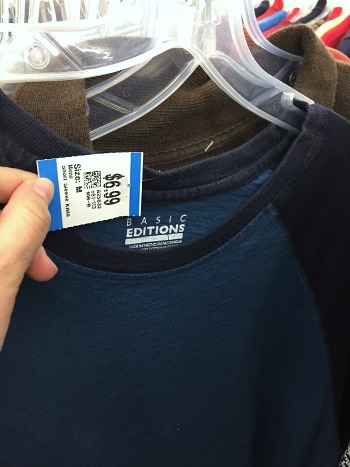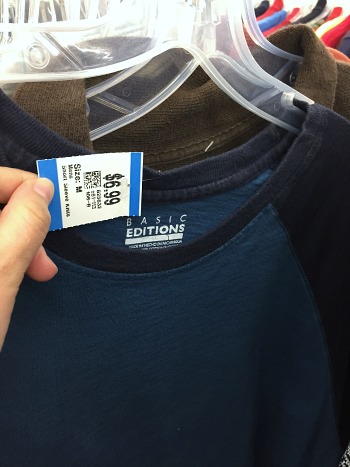 Or, say, a Basic Edition long sleeved men's tee at $6.99, where long sleeved Basic Edition men's tees sell for $10 regular price at Kmart (let alone when they go on sale).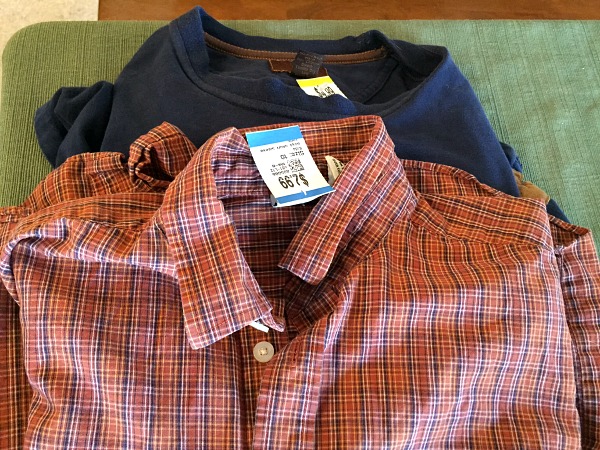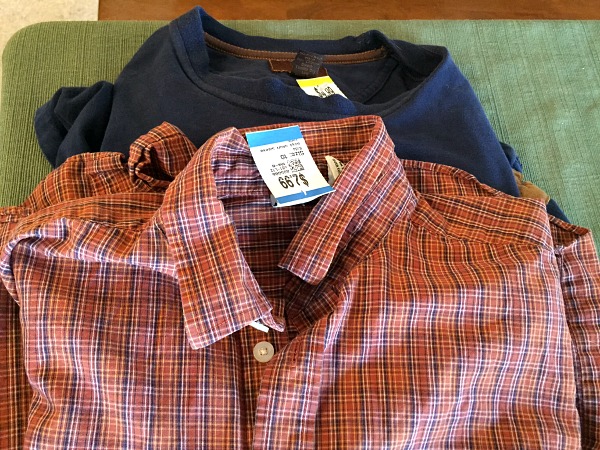 And not a lot of rhyme or reason. Although the Basic Edition men's tee was $6.99, the long sleeved Born tee I picked up here for High School Guy was tagged $4.99 (so seemed like a good bargain at the $2.50 50% off price).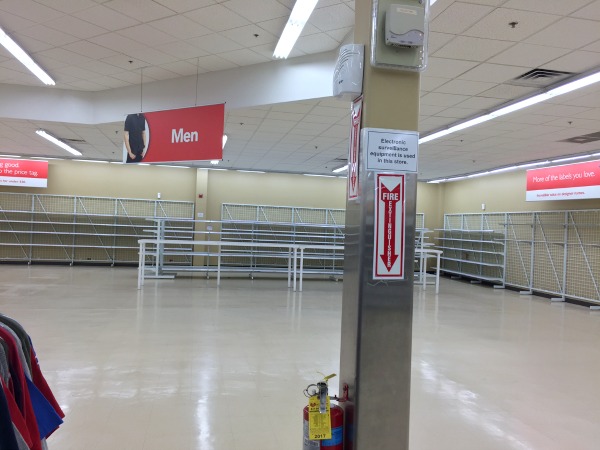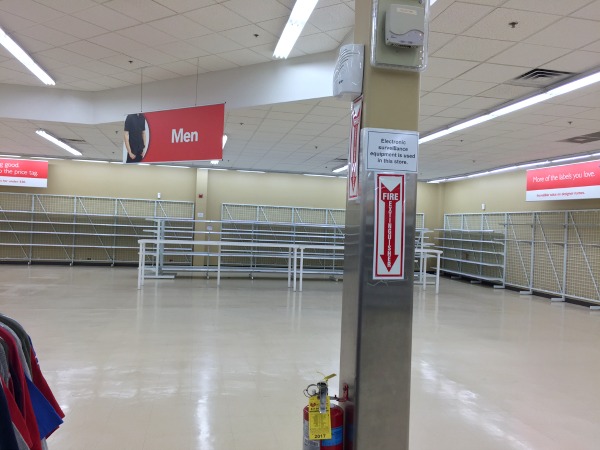 I'm not sure it's worth the trip over at this point, honestly. It's always sad to see a store go, but I think their prices were just too high to be sustainable in a competitive thrift store environment. (Even at 50% off I only walked out with a couple of things today, although there wasn't a lot left to choose from.)
If you missed the original post, Savers is closing five Chicago-area stores this month. (And they also closed all of their Colorado locations in March.) And by the way: When I was looking for my old post here, I also found this article alleging that Savers doesn't actually donate much of its revenue? hmm