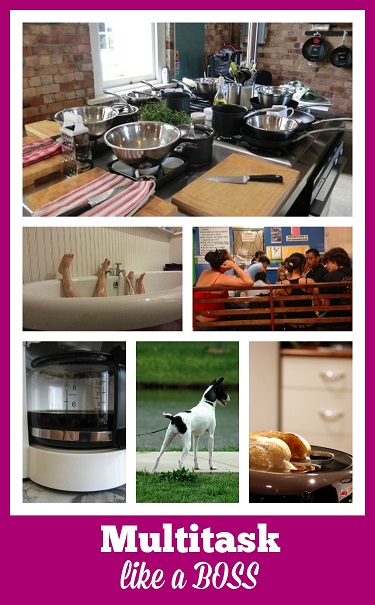 With summer vacation wrapping up, households across the country are busy getting back into the swing of things and settling into a regular routine. Here are some tips for multitasking like a boss — so you're not scrambling for time all the time! When you have a task that doesn't require your full attention, do two things now so that you have more time to do what you want later. Time is money, right?
Multitask while watching TV
We all like to sit back, relax & watch TV every once in awhile. (Some, more than others!) Make the most of that downtime by getting a few things done while sitting in front of the screen. If you accomplish just a few of these tasks each week, you could simplify your life significantly in the next month.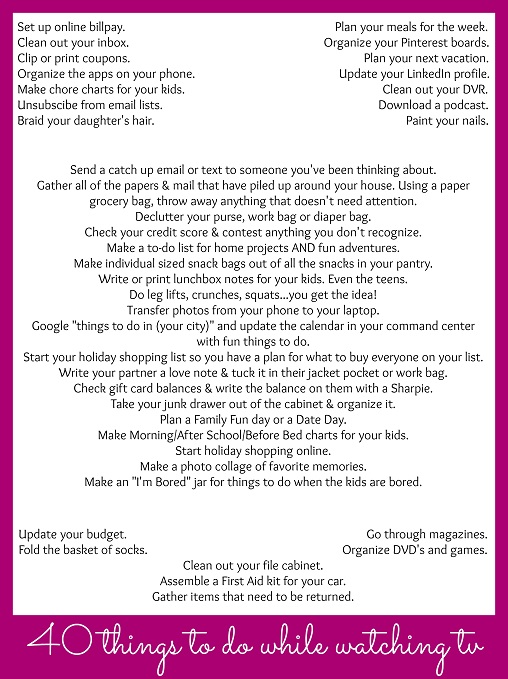 Multitask while waiting for your kids
If you have kids, chances are you spend some time waiting for them. If you have teens or tweens, chances are you spend a considerable amount of time waiting for them to: Exit the school, say lengthy goodbyes at friends' houses, run into just "one more store" at the mall… the waiting is endless. In each of those 5 minute or so blocks of time where you'd normally sit stewing or playing Candy Crush, you could knock out a few small car chores, learn something new, or schedule some appointments.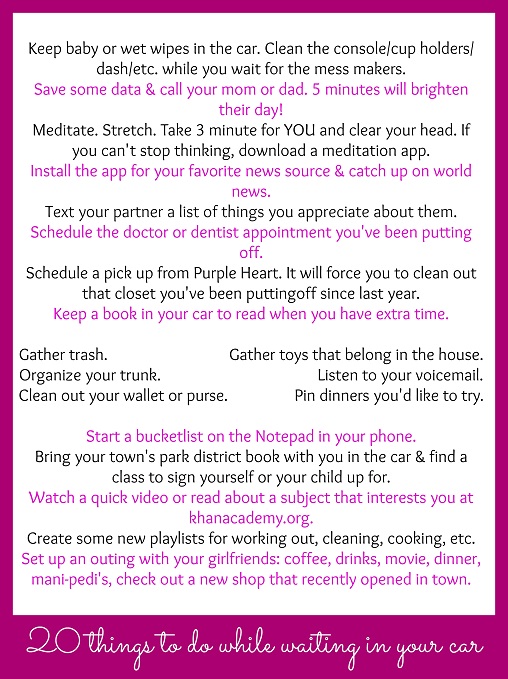 Multitask while waiting for the impossible-to-rush
While you're waiting for your coffee to brew, your toast to pop, or your kids to tie their shoes, check a few "two minute tasks" off your list. Instead of hurrying the impossible-to-rush, take out the trash & text your honey that you love him more… because you took out the trash. 😉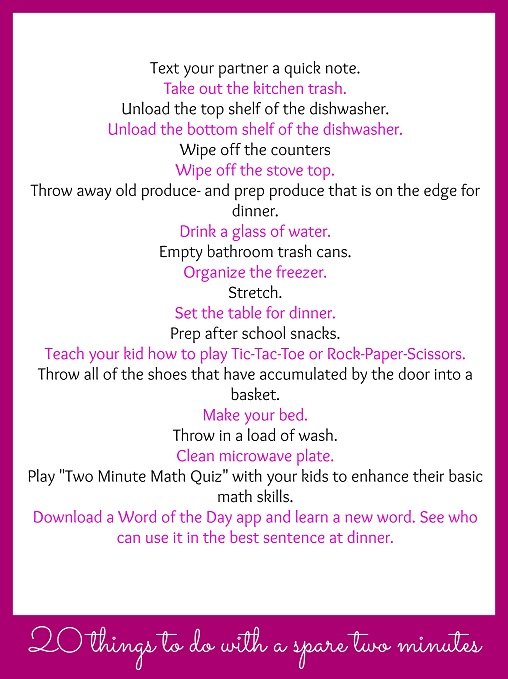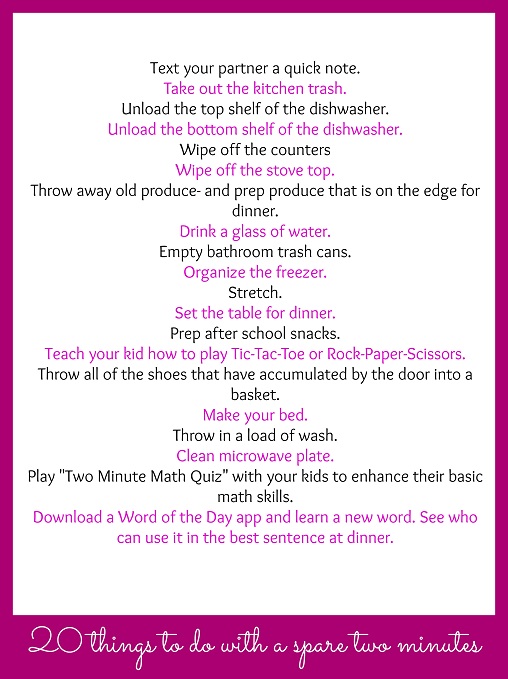 Multitask while completing everyday tasks
Lastly, here are a few more ways to multitask while doing everyday tasks.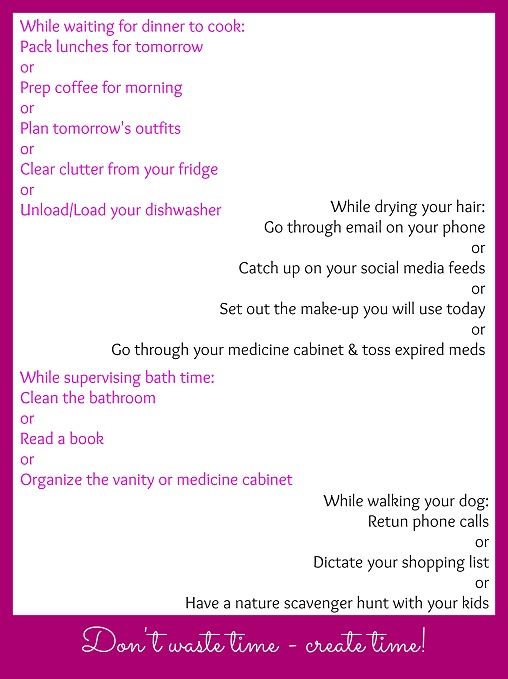 Once all of the little stuff gets done on a regular basis in these found blocks of time, you're less likely to waste quality time on the small things. Now kick back & enjoy your free time with your family!