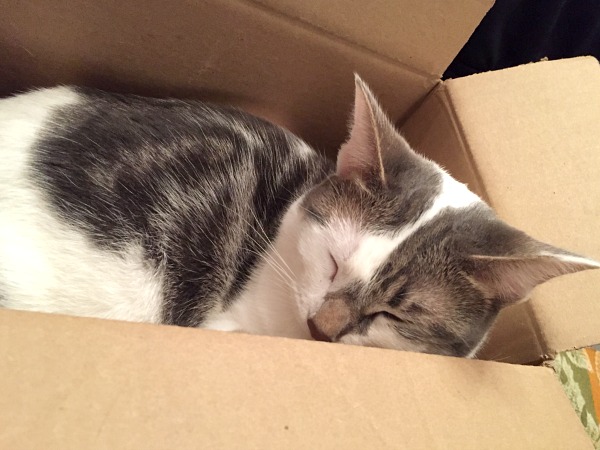 So whatever did cats do with their nine lives before the rise of Amazon gifted them with a seemingly endless supply of boxes?
🙂
---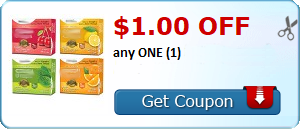 Coupon-wise today, just a couple of new printables:
But also be sure to check out a bunch of new cash back offers on Checkout 51 including Diet Pepsi, Sargento, LavAzza, Apple & Eve, and more.
And if you do pick up the Pebbles with coupon, here's an olllllld recipe for gluten free, dairy free Fruity Pebbles Treats.
Zenni Optical has a handy new section where you can shop (affordable!) glasses frames by style. If you're new there, watch for an email signup popup that will give you 10% off your next order.
And while we're accessorizing: Amazon has all Silpada jewelry 25% off today only. (I didn't even know you could buy that on Amazon, go figure!)
Then stick around Amazon a bit for this morning's subscribe & save deals, including:
And, bonus: Your order will arrive with a handy box for your cat to sleep in…
I love Mayim Bialik, and she just wrote a book for teen girls! Makes me kind of wish I had a teen girl to give this too, but I just might give Girling Up a read myself.
Today only: Select make-your-own furry friends are on sale for $20 at Build-a-Bear, no code needed. (There is an option at checkout to get them unstuffed so you can stuff them in store later, if you prefer.) Free shipping at $40!
Got checks? Enter code DWF140 on any personal checks product page at 4Checks and click "update pricing," and you'll see the price drop to one box for $4.95, two boxes for $5.05, or four boxes for $12.00. New customers only. Free basic shipping.
---
Prices on Amazon often change quickly; price(s) current as of the time and date of this post. You can cancel subscribe & save or skip a shipment at any time. You get 5% off and free shipping with subscribe & save, or 15% off if you have five subscriptions on the same day/month. For more about coupons & subscribe & save, see the guide here.