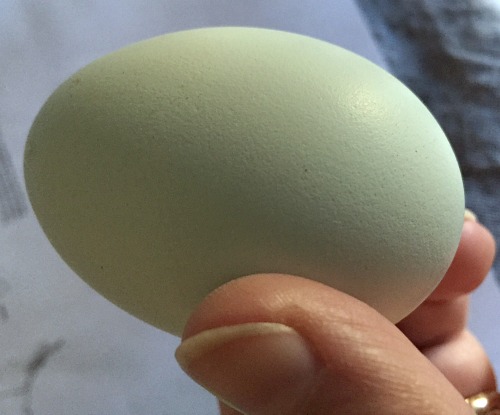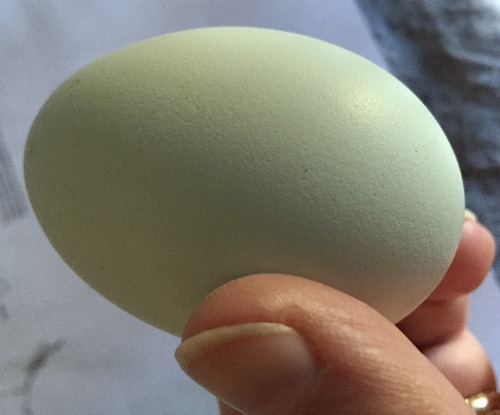 The chickens have proclaimed that it's officially Spring. You can tell because a couple of weeks ago Mabel ended her winter-long strike and started laying again. She produces these pretty green eggs — and no, they don't taste any different from the others, but aren't they lovely? I do so like green eggs and ham…
---
It's another Gymboree jamboree: Free shipping on all orders today with code SPRINGTIME. Check out their 50% off spring favorites sale, too — including the Easter Shop, if you're looking for a new Easter dress and more! Also be sure to shop Gymmies — they have some snow-themed ones on clearance as low as $9.00 shipped with code.
Some great deals on Amazon subscribe & save today!
(The paper towels are a today-only Gold Box deal.)
Additional Gold Box deals today only on Amazon include this Kinzi precision digital bathroom scale for $19.99 (great reviews!), as well as up to 80% off select Kindle eBooks in honor of International Woman's Day today.
And a few new in the wonderful world of printable coupons:
Olive Garden is doing their popular buy one, take one entree deal again. If you order online to go, you can also use code 5OFF30 for $5/$30. Scroll down the page and click "order now" and you can pick from a number of buy one take one options and then choose them to go — note that only the first entree on the BOGO deal gets the soup or salad + breadsticks, though.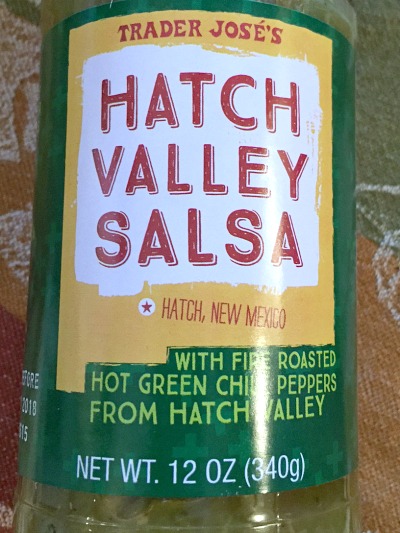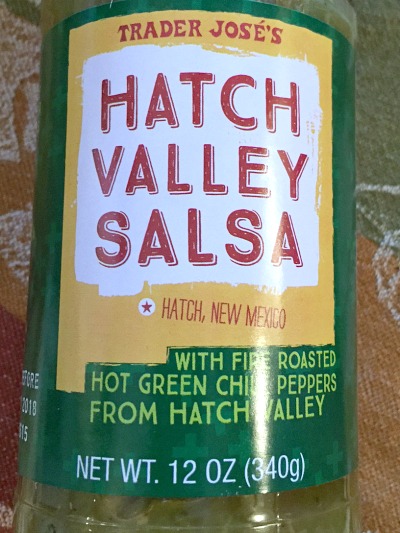 Here's a little article on the results of a consumer survey on the best and worst places to grocery shop — Trader Joe's came out on top this year, while ALDI tied for third! Do you agree with the results?
If you're planning some travel this spring or summer, you can currently pick up a $200 Southwest Airlines eGift card for just $185 — save right off the top!
Or if you're staying closer to home, RENT: 20th Anniversary Tour tickets just went on pre-sale on Goldstar:
In 1996, an original rock musical by a little-known composer opened on Broadway … and forever changed the landscape of American theater. Two decades later, Jonathan Larson's RENT continues to speak loudly and defiantly to audiences across generations and all over the world. Now, this Pulitzer Prize- and Tony Award-winning masterpiece returns to the stage in a vibrant 20th anniversary touring production that's making a stop in Chicago. A re-imagining of Puccini's La Bohème, RENT follows an unforgettable year in the lives of seven artists struggling to follow their dreams without selling out. With its inspiring message of joy and hope in the face of fear, this timeless celebration of friendship and creativity reminds us to measure our lives with the only thing that truly matters: love. See this musical sensation at the Oriental Theatre.
Not your cup of following your dreams? Browse more discount event tickets here.
Lastly, if you have yet to do your taxes this year, Best Buy has your back with a today-only deal on H&R Block tax software. Get the Deluxe version for $24.99 — AND you get a free $5 Best Buy gift card with purchase to drop that to net $19.99. Free in store pickup.
---
Prices on Amazon often change quickly; price(s) current as of the time and date of this post. You can cancel subscribe & save or skip a shipment at any time. You get 5% off and free shipping with subscribe & save, or 15% off if you have five subscriptions on the same day/month. For more about coupons & subscribe & save, see the guide here.