If I don't win the Monopoly game at Jewel again this year, I think you can all see the reason why… NO MONOPOLY FOR YOU!
But I was in line yesterday behind a woman with an overflowing cart of groceries — $200 and no coupons later, she gave me her 29 tickets, which was nice. Between those and the ones I earned, I actually had instant winners yesterday: Signature salt, Snuggle fabric softener, and Signature waffles. Thanks, Jewel — and thanks, anonymous Jewel shopper! 😉
---
On the printable coupon front today, a few highlights:
More, too — scroll through on Coupons.com to see what else you can spot.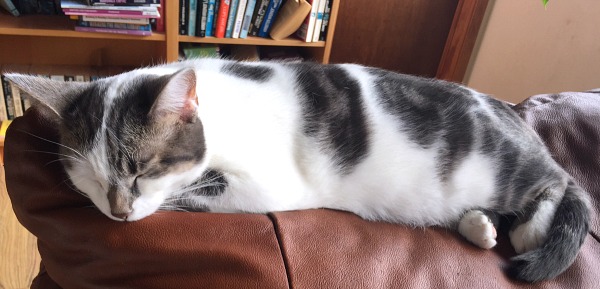 Hope everyone remembered to turn their clocks forward for Daylight Savings this morning. I do love it being light out later, but losing that hour, especially on Monday morning, is just cruel… So, it's time to revisit this Atlantic article on Time to Kill Daylight Saving. 🙂
Speaking of sleeping and the lack thereof, Amazon has Lucid 5″ gel memory foam mattresses on its Gold Box deals today only — that's super cheap!
(More comments and suggestions on that post from the Facebook group, too, if you're in the market.)
Best Buy again has the Cuisinart 6 quart electric pressure cooker on sale today only for $59.99 shipped!
And Amazon again has the 6 quart Instant Pot IP-LUX60 on sale for $79 shipped. I'm still loving my Instant Pot; it's just so handy…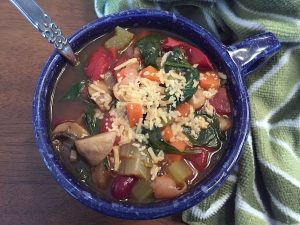 If we get the expected snow tonight, tomorrow might be a good day for easy Instant Pot vegetable soup! Speaking of pressure cookers and all.
Doesn't a bagel sound really good, too? Oh, it is getting on to lunch time, isn't it… Pick up a $20 voucher to Great American Bagel in Morton Grove for just $10 on LocalFlavor this morning. Browse around the LocalFlavor site for more options, too — they've recently added and reset half off deals to Stir Crazy and much more.
Let's wind up our Sunday morning with a little subscribe & save:
---
Prices on Amazon often change quickly; price(s) current as of the time and date of this post. You can cancel subscribe & save or skip a shipment at any time. You get 5% off and free shipping with subscribe & save, or 15% off if you have five subscriptions on the same day/month. For more about coupons & subscribe & save, see the guide here.