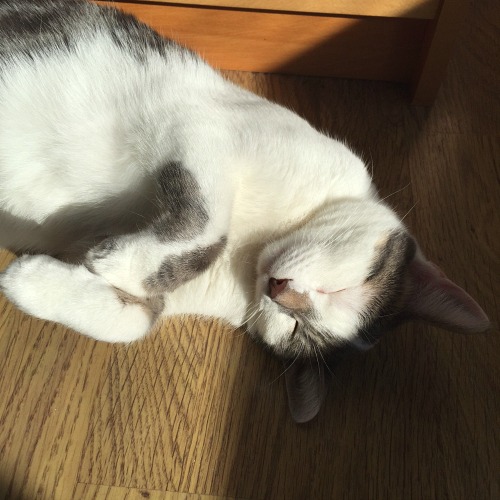 Here's a little Monday inspiration for you all: May your week be as relaxed as… oh…
* A cat in a sunbeam! *
The Notorious BKL beams beatifically on you all.
---
A heads up from my mom, who sends over a recall notice on Trader Joe's unsweetened apple sauce products due to "the potential presence of glass pieces inside the product." You can return potentially affected products to the store for a full refund.
Speaking of recalls… has anyone received their Cuisinart replacement blade yet? I'm getting a little tired of waiting, and my last email from them was February 4. Hmm.
Grab bag fun! Cents of Style is running a fun Monday Style Steals today: Use code GRAB17 to get a grab bag containing two apparel items + one accessory for just $16.95 shipped. It's like a birthday present to yourself, lol! The only option you'll see is size, and each bag will have a retail value of $59.95. Image above is just an example of the type of things they carry; this is a grab bag, so you don't know what you'll actually get. Wonder what will be in yours… 😉
More online shopping fun today: Buy three get three free + free shipping on all orders at The Body Shop, today 2/27 only, no code needed. (Make the best Easter Basket ever!)
Annnd more today only: Save on a few select Thermos items on Amazon Gold Box, whether you're looking for a travel mug or a food jar to keep everything warm.
And as long as we're trekking through the Amazon, here are your subscribe & save deals for the morning:
… something for everyone! 😉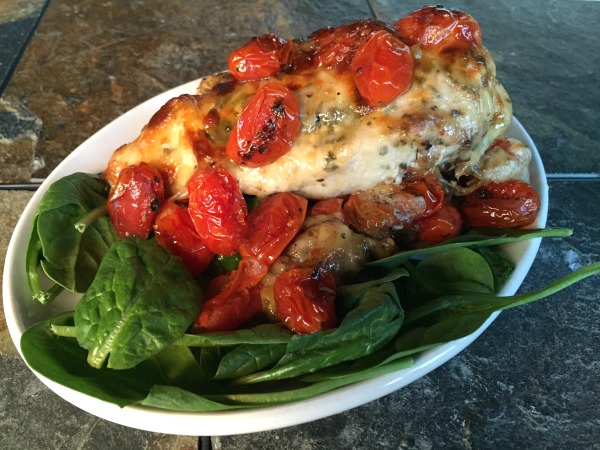 Let's see… Oh, who else picked up a big batch of Zaycon chicken this morning? I'm thinking that Skillet Caprese Chicken might be in our near future, but I'm not sure where MashupDad hid my cast iron skillet. (And how do you lose a big cast iron skillet, anyway?!)
So Walmart apparently is working to get their prices lower than ALDI on common grocery items — and this article says that in markets where they've lowered prices, they did comparison tests and found that Walmart came out lower. Have you guys noticed this to be true?
,div>
Let's wind things up today with some printable coupons:
---
Prices on Amazon often change quickly; price(s) current as of the time and date of this post. You can cancel subscribe & save or skip a shipment at any time. You get 5% off and free shipping with subscribe & save, or 15% off if you have five subscriptions on the same day/month. For more about coupons & subscribe & save, see the guide here.