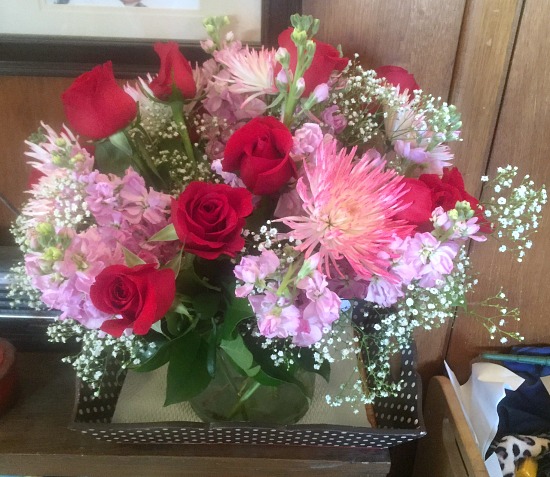 MashupDad is still out of town on an extended business trip — but these gorgeous Valentine's Day flowers showed up yesterday! Yup, I think he's a keeper, folks… 😉
---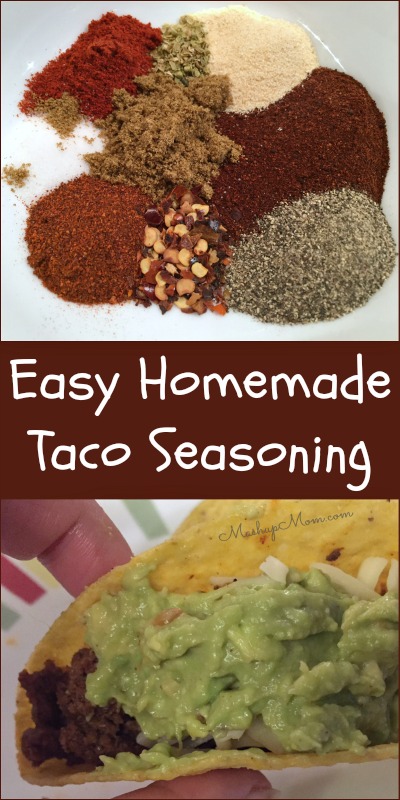 Valentine's Day falls on Taco Tuesday this year. Perfect! I don't know about you, but tacos are kind of the way to my heart… If you're going with tacos today (or any other day), why not give this easy homemade taco seasoning a try.
It's not only Taco Tuesday, it's 2-for-Tuesday over at Cents of Style, where you can pick up two blanket scarves for $15 shipped today only using code 2FORSCARVES. That's only $7.50 per scarf, and warmly worth it.
And for the men in the family, how about a pair of men's New Balance 3040 running shoes? Just $29.99 + $1.00 shipping today only with code DOLLARSHIP.
Then at T.J. Maxx you'll get automatic free shipping on everything today, no minimum and no code needed! Happy serendipitous Valentine's Day to you. 🙂 Free returns in store, too.
If you're headed to Meijer through 2/18, they're running an offer for $5 off your next shopping trip when you buy $50+ in select gift cards. Shows: AMC, The Children's Place, Build-a-Bear, American Eagle, Nike, Catherines, Regal, Fandango, GameStop, Toys R Us, Michaels, and Buca di Beppo.
While Jewel is starting a produce nickel and dime event tomorrow 2/15 — I can't remember the last time they did this, how cool.
Need ideas for all the good produce sales? Pick up a Food Network magazine subscription on Amazon for just $5.00. (Although this is auto-renewal, that's super easy to manage under your Amazon account!)
Or if MAD magazine is more your style (or your teen's) — It's currently running $9.00 a year over on LivingSocial, but is part of a one-day sale today only where you can get an extra 25% off with code VALENTINE.
While we're on Amazon, let's check in with the grocery & household subscribe & save deals…
What are you getting on Amazon subscribe & save this month?
Ice Ice Baby — if you've ever wanted to relive the 90s? You're in luck. Vanilla Ice, Coolio, & Tone Loc are coming to the Genesee Theatre in Waukegan, and Goldstar has your discount tickets.
Stop, collaborate and listen as "Ice Ice Baby" mastermind Vanilla Ice joins fellow '90s hip-hop megastars Coolio and Tone Loc for a throwback show of epic proportions at Genesee Theatre in Waukegan. Coolio set the pop world on fire with the crossover hit "Gangsta's Paradise," which would go on to be listed on Billboard's Greatest Songs of All-Time. Actor and rapper Tone Loc has brought his deep, gravelly voice to top-selling singles such as "Wild Thing" and "Funky Cold Medina." Between them, these game-changing artists have sold tens of millions of albums, so put on your overalls, roll up your pant leg, and get ready to party like it's the 1990s again.
Not your cup of… anything? Browse more discount event tickets here.
---
Prices on Amazon often change quickly; price(s) current as of the time and date of this post. You can cancel subscribe & save or skip a shipment at any time. You get 5% off and free shipping with subscribe & save, or 15% off if you have five subscriptions on the same day/month. For more about coupons & subscribe & save, see the guide here.