Well, I had originally planned to do a little reading over breakfast… between the cats and the kids, though, I don't know how I ever get anything done. Hope that you're having a more productive morning than I am — or that you're at least making it semi-gracefully through a Monday!
---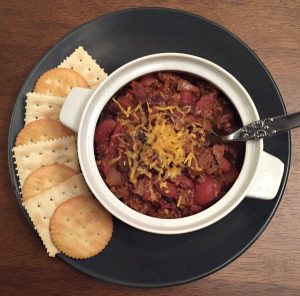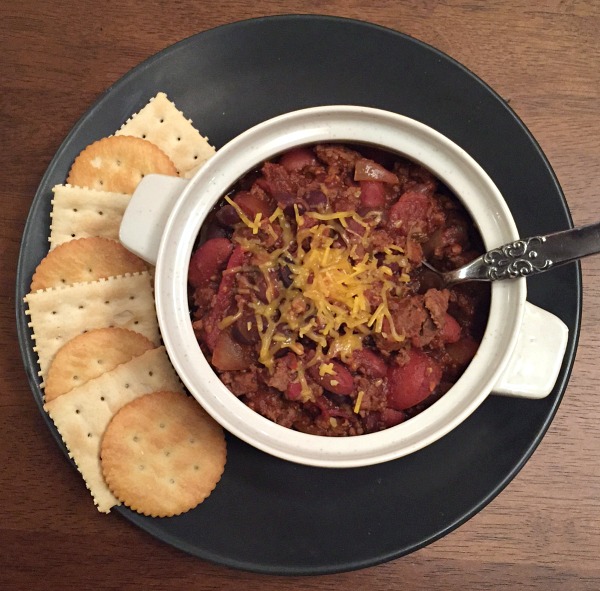 Speaking of Monday, doesn't a big pot of chili sound good right now? I need to pull something out of the freezer to thaw for dinner tonight, so this just. might. happen…
If anyone needs a printer (you know, to maybe print a chili recipe or something 😉 ), here's a nice price on a wireless Dell laser printer, which is currently just $49.99 over at Staples. It prints duplex, too, and is pretty highly rated.
And since you can't talk printers without talking ink, ComboInk is still running an amazing cheaper cheap printer ink offer through 1/31. Get $20.17 off orders $40+ and free shipping when you use code NEWS2017! ComboInk sells remanufactured ink and toner at waaaay lower prices than OEM, and I have used them for years — great place for cheap printer ink and cheap laser toner. Their toner is in both our printers right now! They also have a one year money back guarantee.
But since one of the things you can't print yourself at home is personal checks, here's a deal from Checks in the Mail if you're running low. New customers pay just $5.49 shipped per box of personal checks with code NEW549.
You don't need checks, though, to shop online. So if you enjoy their vintage inspired styles, check this out: ModCloth is having a huge end-of-season sale with prices up to 70% off. 1000s of styles represented here! You'll also find some very interesting shoes…
And here's the perfect chance to test out your new ModCloth dress in public: Date night at The Second City Improv All-Stars at the UP Comedy Club Chicago! Goldstar has discount tickets running as low as $12.50 total ($9 ticket, $3.50 service fee).
Chicago is renowned across the world as the home of great improv comedy. With this show, the Windy City's finest improvisers prove it, as they perform under the direction of the legendary Mick Napier, who's helmed numerous shows for the famed Second City. Called "slick and entertaining" by the Chicago Tribune, the hour-long show includes plenty of audience interaction, with hilarious and thoroughly original results. The talented cast includes the cream of the crop from the company that birthed the careers of Tina Fey, Steve Carell, Stephen Colbert and many more. Plus, no matter how many times you go, it's always a one-of-a-kind evening with fresh laughs.
Not your cup of comedy? Browse more discount event tickets here.
Get ready for your night out with an extra 25% off beauty & spa deals over on Groupon: Use code RELAX25 today 1/9/17 only! For instance: A Brilliant Beauty package at Tricoci University drops to just $18.75 after code.
But if you're still not in the mood to go out even after all that, let's wrap up today's Morning Mashup with some handy grocery & household subscribe & save deals from Amazon…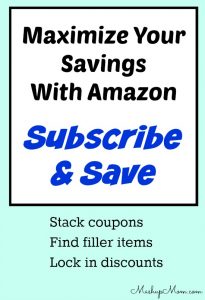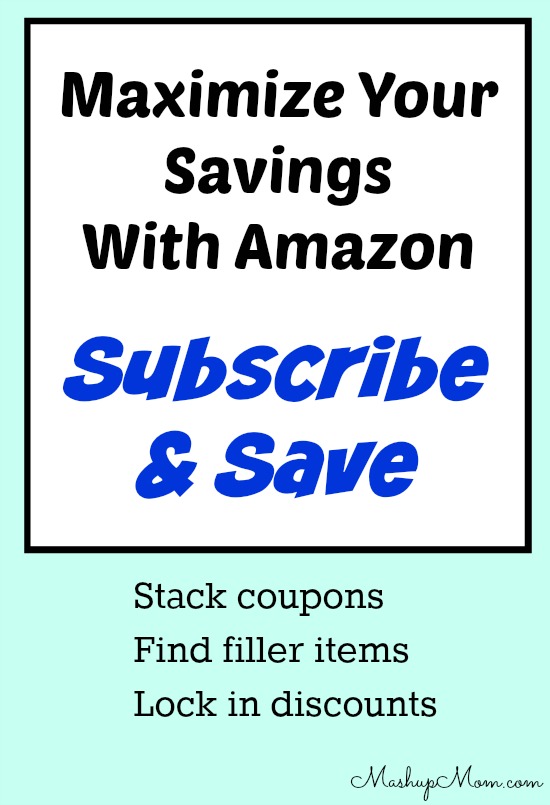 New to Amazon subscribe & save? Find out how it works and how to maximize your savings here.
---
Prices on Amazon often change quickly; price(s) current as of the time and date of this post. You can cancel subscribe & save or skip a shipment at any time. You get 5% off and free shipping with subscribe & save, or 15% off if you have five subscriptions on the same day/month. For more about coupons & subscribe & save, see the guide here.