Did you ever have one of those days where things look like they should fall right in place and make sense, but everything just this little tiny bit off? Yeah, me too.
I mean, for starters: How is zaxicod not actually a thing?
---
Maybe that nagging feeling of things just being off is because tax season has somehow started again already. Get this: H&R Block is now calling its free federal and state filing (1040EZ, 1040A, 1040 SCH A)… wait for it… MORE ZERO. With the tagline: "H&R Block More Zero could not be more free."
(More Zero. That's almost as catchy as… I don't know… Guaranteed Rate Field. Or the Willis Tower. So, I guess it technically fits right in around here!)
It does definitely help that ALDI is running $.49 avocados again this week, don't get me wrong: Cheap avocados go a long way towards smoothing everything out. The last batch was a little hard, but they're ripening nicely on my counter.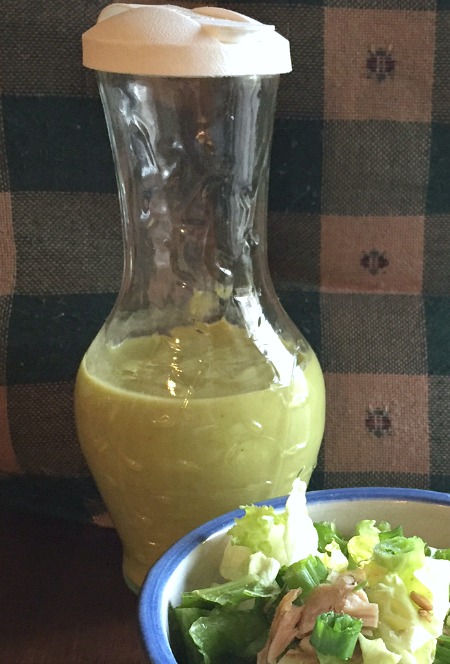 And if one of those avocados is ripe enough this morning, I'm going to make a new bottle of avocado vinaigrette today — there's some salad in the fridge that needs eating, and that was so garlicky good!
If you also need a little distraction from that underlying feeling of wrongness, maybe try adding some quick reading to your life. Amazon has a new batch of magazine subscriptions starting as low as $4.00, all around the theme: New Year. New You. Some, like Men's Health, make sense. Others, like Wired  or Teen Vogue, are a little more of a stretch.
WATCH THE TERMS. They're being tricksy and Men's Health, for instance, is just six months, but something like Bon Appetit is a much better deal at $4.75 for a whole year. (These are auto-renew, but that's very easy to manage under your Amazon account.)
Hey baby… how about some Gerber coupons? Or pizza. But definitely Gerber first, because you always feed the baby before yourself!
I think the DiGiorno one is reset, so give that another try if you're a fan.
And you can always remember that cute baby smile with a free 4×6 photo magnet! Just pay $1.99 in shipping and handling when you use code STAY over at York Photo; new accounts only. We have a couple cute magnets of much younger High School Guy and Mr. 9 around here, but I have to figure out where to stick them now that we have a stainless steel fridge. Hmm.
Lastly, let's wind things up this morning with some grocery & household subscribe & save deals over on Amazon… finding comfort in the familiar, right?
---
Prices on Amazon often change quickly; price(s) current as of the time and date of this post. You can cancel subscribe & save or skip a shipment at any time. You get 5% off and free shipping with subscribe & save, or 15% off if you have five subscriptions on the same day/month. For more about coupons & subscribe & save, see the guide here.