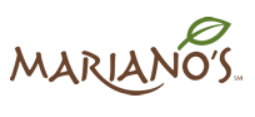 Apparently Mariano's put out another Sizzling Hot five day sale ad good 8/4 – 8/8/16 — I didn't receive it in email for some reason, but you can view it online here. Deals:
Lamb loin chops, $7.00/lb.
Zucchini or yellow squash, $.95/l.
Roundy's dozen large eggs, 2/$1.00.
Nature Valley granola bars, $2.00.
85% ground round, 3 lbs+, $3.00/lb.
Jumbo cantaloupe, $1.95.
Coke, Pepsi, 7-UP, and other 2 liter varieties, $1.00.
Roundy's 12-16 oz bacon, $3.00.
Greenridge Farm applewood smoked ham from the deli, $5.00/lb.
2.25 lb frozen Simple Truth boneless skinless chicken breast, $7.00.
Ben & Jerry's, $2.50.
12 pack Miller, Bud, Coors bottles or cans, $7.00.
Pub burgers, $3.50/lb.
Butternut 20 oz white or wheat bread, $1.50.
Home Run Inn classics pizza, $6.00.
3 pack Roundy's romaine hearts, $1.95.