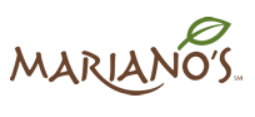 Here are the best Mariano's deals and coupon matchups I see for the weeks of 8/25/16 – 9/7/16. I'm using the Elmhurst, IL ad for these matchups: Some prices may vary by location, so check against your local ad.
View your local Mariano's ad online here starting on Thursday morning.
Every Wednesday for Double Daze, Mariano's will double up to five coupons with up to $1.00 face value when you spend $25 in a single transaction and use your Mariano's Rewards Card.
Mariano's participates in SavingStar and Ibotta.
Mariano's tends to have many unadvertised deals available in store, so if you spot any unadvertised Mariano's deals at your local store, please comment here.
Mariano's deals
Bakery
8″ apple, cherry, or blueberry pie, $4.00.
Dozen donuts, $5.00.
Angel food cake, $3.00.
Dairy & refrigerated
16 oz Roundy's butter quarters, $2.00.
16 oz Dean's dip, $1.00.
59 oz Simply Lemonade or Gold Peak tea, $2.00.
Freebie Friday
Frozen
Simply Roundy's organic pizza, $5.00.
MorningStar Farms value packs, $5.00.
Grocery
Mix/match wine, save 15% off four or more 750 ml bottles, excludes sale items.
Stacy's pita chips, $2.00.
Lay's family size potato chips or 7-8 oz kettle chips, $2.00.
Meat & seafood
Fresh wild caught Alaskan Coho salmon, $10.00/lb.
Fresh whole chicken, $1.00/lb.
Store made pub burgers, $3.50/lb.
Hebrew National Franks or Amylu chicken sausage, $3.50.
Produce
3-4 oz Bright Farms local salad blends, $2.75.
Heirloom tomatoes, $1.95/lb.
California organic red or green seedless grapes, $1.95/lb.
Organic yellow flesh peaches or black plums, $1.95/lb.
Gala apples from Washington, $1.00/lb.
Organic potted basil, $3.00.
Organic Roma tomatoes, $2.50/lb.
10 oz Roundy's guac, $3.95.
40 oz watermelon bowl, $5.00.