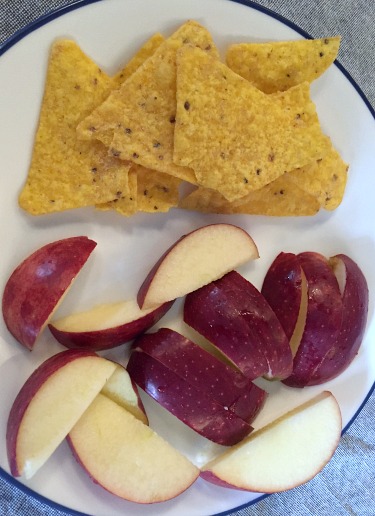 Stopped by Jewel this afternoon and picked up the free organic white cheddar Doritos on MyMixx. It looks like they tried to orange them up with tomato powder, so they weren't a color I was expecting, but we all gave them a try here. Survey says: Meh. You know how regular Doritos are deliciously addictive in the "I know these are bad for me, but they taste so good" sort of way? Organic white cheddar Doritos try very hard to hit that original Doritos flavor, but although you can see what they are going for, it's not quite there. They're OK, but not great — I enjoyed my little apple and Doritos snack here, but don't intend on eating any more of this bag. I'd rather have plain tortilla chips (organic or otherwise) than this attempt at Doritos-ness.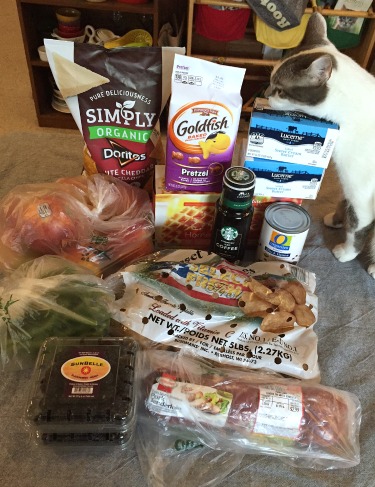 At Jewel I also picked up a free box of Signature waffles on a Monopoly ticket winner… and earned a ticket for free 8 oz Lucerne sour cream on this trip. (Ooh la la!) Mr. 10 is now convinced he's going to win a smartwatch — I told him if he did, he can keep it and be the coolest 4th grader in town. What a nice mom I am. 😉
Anyway, after MyMixx freebies, free waffles, and $1.50 in coupons ($1.00/1 O Organics printable and $.50/1 Goldfish Monopoly ticket) I paid $12.77 here and got back $.35 — $.25 on potatoes on Checkout 51 (makes them net $.22 for 5 lbs this week!) and $.10 on butter on MobiSave — for a net cost of $12.42. Some great produce sales this weekend, guys, so worth stopping in.
What did you pick up at Jewel this week?
And who's won something good in Monopoly this year? My best so far has been a $5.00 grocery gift card, but I'm enjoying the fact that there are a decent number of little instant winners this year as opposed to previous years.