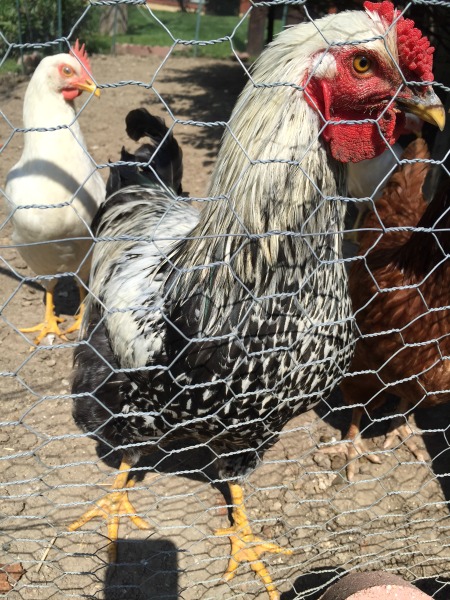 Anybody want a gorgeous black-and-white rooster? Bueller?
So a while back we inherited a young chicken — let's call her Stella — from a family that could no longer keep her. All was well for several months, although Stella was growing somewhat… large… yet inexplicably failing to lay any eggs.
Suffice it to say: Some gender confusion apparently occurred, and "Stella" is now "Steve." We can't keep him and his delightful crow here, so are currently exploring options.
Anyone have the facilities to take in a lovely — and did I mention FREE — rooster? I'm very serious about this. We will deliver. 
🙂