It's Free Comic Book Day today! There's still time to pick up free comics today, and you can find your participating local comic shop (or library!) here. I'd actually completely forgotten about this, but when MashupDad and I stopped by the library today they had this great comic photo booth set up in the front. He makes a pretty good Wookiee, don't you think?
The library also had tables of free comics set up both in the adult and children's sections of the library plus some cool comic stickers for the kids, so see if yours is doing something similar today. If you miss it, try again next year — Free Comic Book Day is always the first Saturday in May!
My kids (especially High School Guy) are way more into comic books than I am, but what's not to like? Maybe you'll find something new…
Speaking of free, and of reading, and of libraries…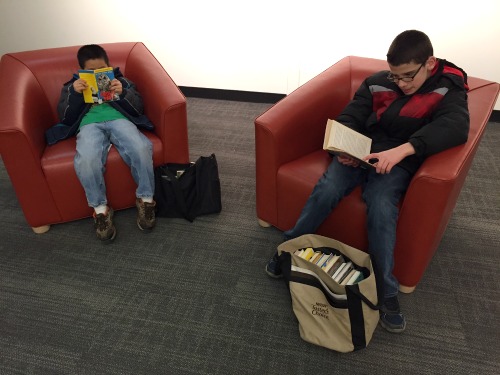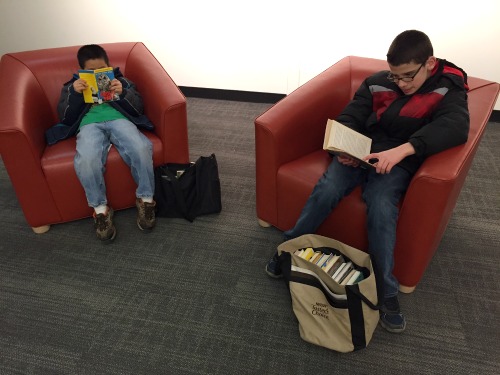 While we're talking about public libraries, keep in mind that most of them are going to be setting up for their summer reading programs pretty soon here. I love these programs; they're a great way to keep kids interested in reading over the summer and a welcome free activity idea.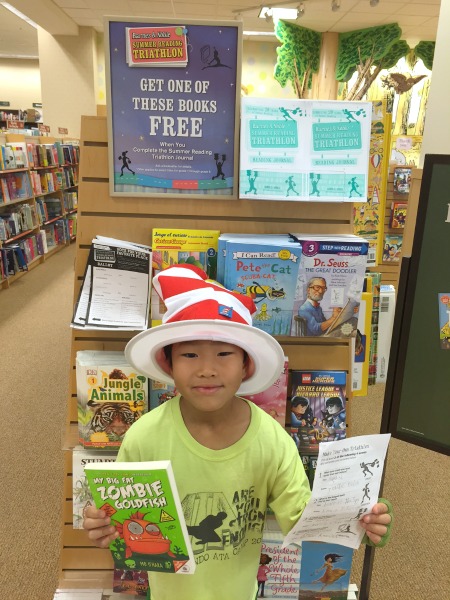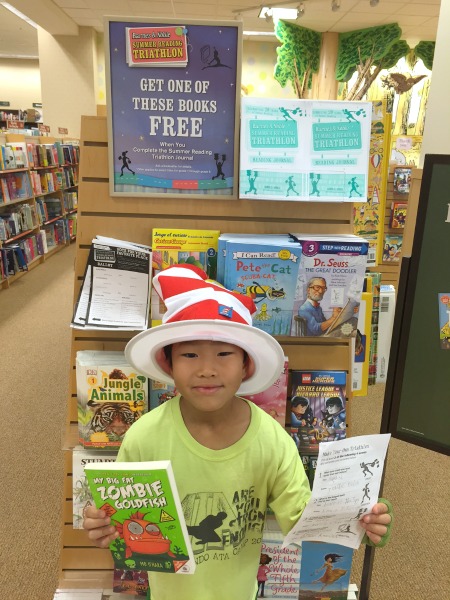 And while we're speaking of free, Barnes & Noble is again running a free summer reading program where kids in grades 1-6 can earn a free book just by reading any eight books of their choice and bringing in their completed sheet. We've done this every year since High School Guy was little, and Mr. 10 is looking forward to collecting another addition to his library this summer!
(The above is last year's photo, so it will be a different batch of books to choose from this year — but he was actually just re-reading My Big Fat Zombie Goldfish this week.)
Who else stopped by Free Comic Book Day today?
Who else stopped by and picked up free comics at your local store or library today? Get anything interesting?