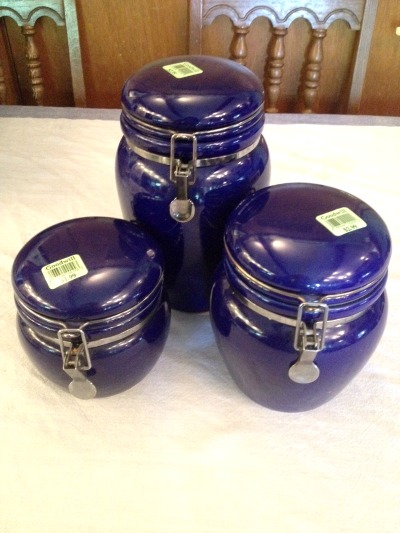 Stopped by Goodwill on impulse this afternoon and found nice button down shirts and pants for the boys to wear to my brother's rehearsal dinner in a few weeks — score! Spent a total of $14 + tax on both outfits, so then I figured I could play in the kitchen area — oops 😉 . I kind of found some fun kitchen stuff, like this three piece ceramic canister set for $7.97: The little one was $1.99, and the bigger ones were tagged $2.99 each. Once I wash them out they'll be nice for things like sugar and coffee.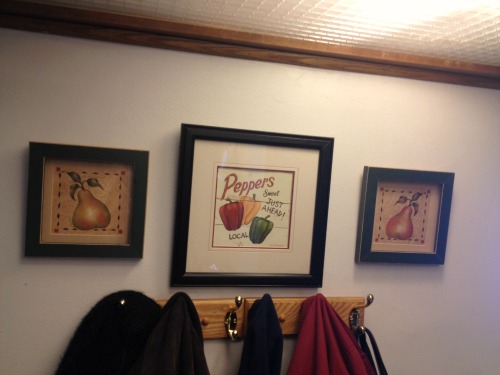 I also picked up and hung up these three guys — we really need to repaint, but til then I think this helps break up the boring blank space above our coat hooks between the sliding glass door and kitchen in our open floor plan here. Decorating on the cheap, lol.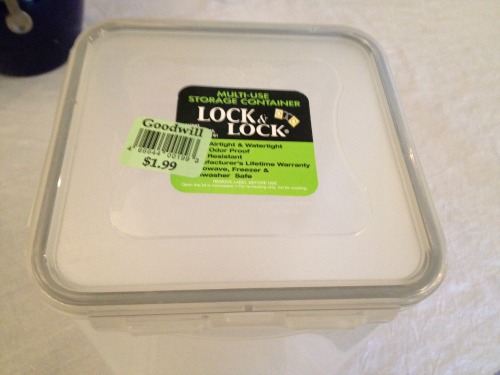 I also picked up two tall Lock & Lock containers for $1.99 each, which I'm going to use for storing cereal. The boys have a bad habit of opening boxes and then moving on to something else for a while as the contents get over more stale.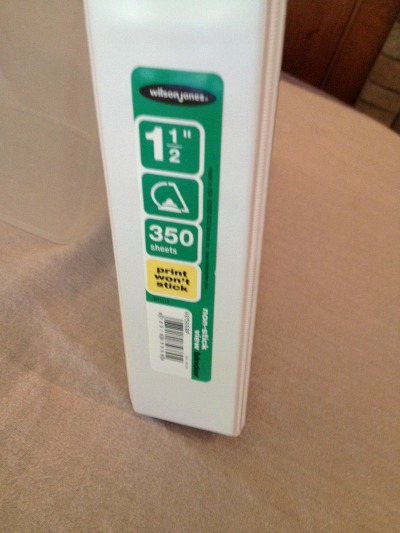 And, I found a brand new 1.5″ binder for Junior High Guy. Last year the 1″ ones kept going on sale but it was a lot harder to find sales on the bigger ones, so grabbed this for $.99.
What fun stuff have you found at your Goodwill lately?