It's Sunday, so let's do a brief recap of what's new on Mashup Mom's new sister recipe and food site, Sunday Scratchups! Sunday Scratchups evolved out of the "grocery matchups cooking from scratch" series here on Mashup Mom, and chronicles the adventures of an accidental cook — around sales, food allergies, and Atkins!
New today is Hazel Nut or Hazel Not: A Sunday Scratchups Smackdown comparing Nutella, to Jif, to ALDI brand. Who will win?
On the goofy gadgets front, we have this Mickey Mouse face shape cookie cutter, and a "gin and titonic" ice cube tray.
On the not-so-goofy gadgets front, check out this sale on Cuisinart mesh strainers on Amazon — still going!
We have general food chat going: Share your fresh tomatoes recipes as they start ripening in our gardens this year, and stupid things you find under fresh water misters at the grocery store.
And while we're at it — what food products do you tend to buy at drugstores? I got cashews today, but there are a lot of other items that often end up cheaper, surprisingly enough.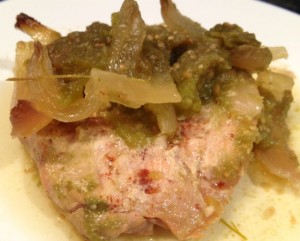 And, of course, there are the recipes! Check out slow cooker pork chops carnitas, which will definitely be a regular part of our recipe rotation in the future. And don't miss non-dairy strawberry ice cream, made with vanilla almond milk and fresh strawberries. Three ingredient slow cooker salsa chicken is super easy, and we had it with jazzed up Wholly Guacamole.
Never miss a Sunday Scratchups post
Options, options, we have options: