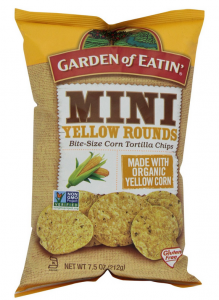 Amazon has a really nice 20% off coupon going for select Garden of Eatin', which you can combine with subscribe & save for additional discounts!
The 20% off coupon is good for more Garden of Eatin' and Terra Chips products — check those all out here!
Prices on Amazon often change quickly; this price is current as of the time and date of this post. You need to be logged in to see and clip coupons, which are limit one per account and will come off just the first shipment. You can cancel subscribe & save or skip a shipment at any time. You get 5% off and free shipping with subscribe & save, which increases to 15% off if you have five subscriptions on the same day/month, or 20% off if you have five + Amazon Mom with Prime — in which case your price will be even lower than shown above!