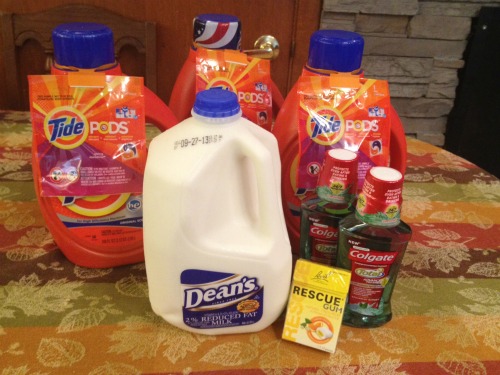 I haven't bought Tide in a long time — it's just so darn expensive. And had all these expiring ECB, so thought I'd just roll them all and be done with it.

2 Colgate rinse, $5.98. Use two $2.00/1 from the 9/8 SS.
Three 100 oz Tide (look for the ones with little Tide Pods samples attached), $35.82. Used $3.00/3 from the 9/1 PG.
Stress gum, $5.79.
Milk, $2.99.
Used a $10/$50 that printed out on my receipt last week and $30 in ECB. Paid $6.77 and got back $19.79 in ECB ($10 Tide, $5.79 gum, $1.00 milk, $3.00 mouthwash), for a net cost of $16.98. (Of which $3.19 was tax, ouch!)