I've been running around all day — ComEd was working on the power in our neighborhood and left messages there would be intermittent power outages, so figured it would be a good day to get out of the house for a while. Of course when I got back it didn't look like the power was out at all (nothing blinking!)…
So this morning I had coffee at Panera with a friend (hi, Laura!), then sponged off their wi-fi and coffee refills until it started getting busy in the lunch hour.
My Panera friend told me that turkey was on sale at Target, so I stopped over there and scored a 12 lb Butterball for $5.67 with REDcard. Turkey: It's what's for dinner on Super Bowl Sunday!
I also saw 10 oz cans of Cafe Bustelo tagged $3.00 through 1/31. (This was on Checkout 51 but appears to have run out of offers this week, boo.)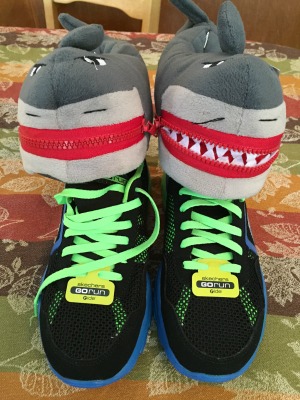 I had $20 Kohl's Cash to use (MashupDad needed a new coat, gloves, and more last week), so ran through there as well. Check out these shark slippers — their mouth zips open! Mr. 7 has been asking for new slippers so I got these on clearance for his upcoming birthday.
Going to Kohl's? Log on to their wi-fi in store for a $5/$25 mobile coupon.
So I got Skechers for bigfoot Junior High Guy, who's rapidly outgrowing his shoes + the slippers for $26.84 after the $5/$25 mobile coupon, $20 in Kohl's cash, and a random 15% off discount.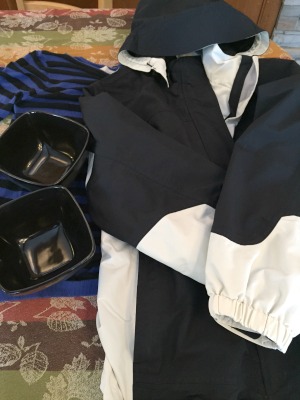 So then I had a $5.00 Goodwill coupon from my Goodwill Rewards. (Different Goodwill regions have different promos, but the one by me has a card and you get $5 back for every $75 you spend in store, etc.) Unfortunately, I spent a lot more than $5.00, lol: LOFT sweater, these two cool bowls, and a lightweight Land's End Jacket for spring (it has a little rain brim on the hood and one million pockets!) for $17.28 after my $5.00 coupon.
If you're a thrift store shopper, be sure to sign up for the cards at both Goodwill and Savers for occasional extra savings!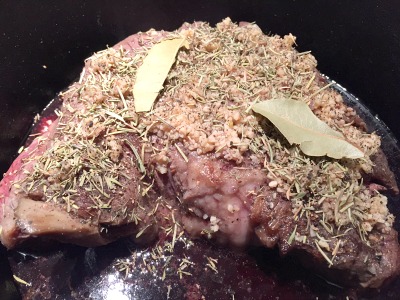 Got home just in time to get Mr. 7 from the school bus, then the whole snack + homework extravaganza. Got this lovely potroast (+ veggies) in the oven, ate a belated leftover lunch at like 3:30 PM, then enjoyed the Junior High Guy snack + homework extravaganza… and now we're back in deal business.
That's my day — how's yours going?