Here are your Chicago ALDI deals on produce and more for the week of 8/27/14. ALDI will be closed on Labor Day, Monday Sept. 1.
Produce (and sometimes other) prices vary by location, as do ad dates; this ad is from the western suburbs of Chicago.
These ALDI deals come from both the weekly mailed ad and the weekly in-store preview ad.
To see your own weekly ads, check on the ALDI site here each Wednesday.
ALDI does not take manufacturer coupons.
They do not take credit cards, only cash or debit.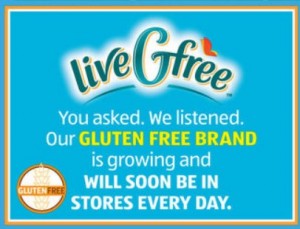 Today's ad also announces that ALDI's gluten free brand will soon be in stores every day!
Produce deals
16 oz locally grown zucchini, $.69.
4 pack locally grown corn, $.99.
3 pack locally grown green peppers, $.99.
3 lb gala apples, $2.29.
Cantaloupe, $.99.
Locally grown seedless watermelon, $1.99.
16 oz organic baby carrots, $.99.
*** Click here to read the rest of this week's ALDI deals! ***