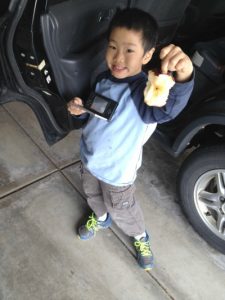 I have shopped WAY too much this week. But Redbox texted a free code (Mr. 7 picked out Frozen to watch while they're off school for Good Friday tomorrow!), and I figured as long as were were picking that up at Jewel anyway some cream cheese might be nice… As you can see, Mr. 7 quite enjoyed his free Kid's Club apple, too.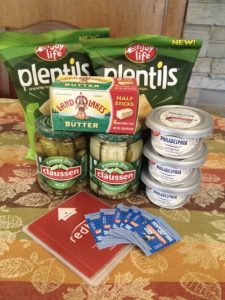 Something was bonus here since I got six Monopoly tickets. They were all duds, but what can ya do.
2 Enjoy Life Plentils, $2.00 on the clearance rack. Will post-redeem two $.75/1 printables.
2 Claussen pickles, $3.98 after instant savings. Used two $.55/1 printables here.
3 Philly cream cheese tubs, $4.47 after instant savings. Used three $.75/1 printables here.
Land O' Lakes half sticks butter, $1.99. Used $.50/1 printable (no longer available).
Paid $8.81. Will post redeem $1.50 in coupons for the Plentils to bring that down to $7.31. Oh, and got the free Redbox and free apple, too.