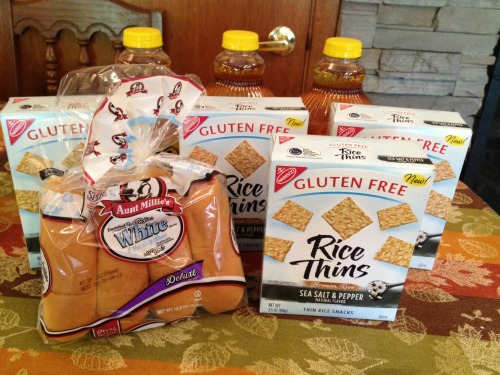 Realized I needed hot dog buns for our Labor Day BBQ, so ran to Ultra. And since I was already halfway there at that point, I then kept going to Dominick's, lol. Don't these trips look weird? I do 90% of my produce shopping at Pete's and ALDI, so trust me — we do actually eat fruit and veggies.

Ultra
3 Mott's apple juice, $5.74. Used three $1.00/1 printables.
Aunt Millie's hot dog buns, $1.38.
4 Nabisco gluten free rice thins crackers, $7.52. Used two $.75/2 from the 8/11 SS. Update oops — Trish notes that these are for 6.5 oz + and the GF crackers are 3.5 oz. Stupid light rice flour. Sorry!
Paid $10.29.
Dominick's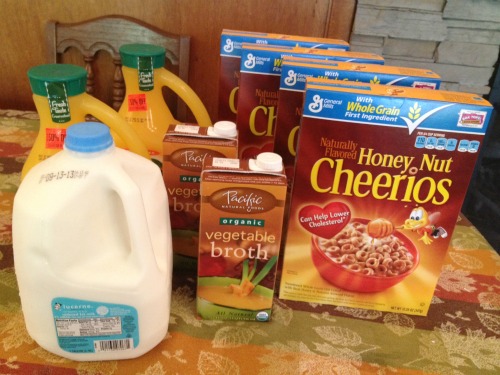 4 Honey Nut Cheerios, $6.64 with JFU 3/$5.00 price load. Used four $.50/1 printables.
Milk, free with purchase of four cereals (JFU e-coupon load).
2 Pacific Natural organic vegetable broth, $2.00. Used two $1.00/1 printables — not sure if they're still available, I printed a while ago.
2 clearance 89 oz Simply OJ, $5.00. Got $1.00 off for personalized 10% off juice offer (came off the pre-50% off price). Used two $.75/1 printables (no longer available).
Paid $7.41. So the whole trip = $17.70. The Glen Ellyn Dominick's has two shelves of clearance Pacific Natural Organic vegetable broth boxes for $1.00 each, at the end of the meat by the doors to the back stockroom. They all are best by 9/22.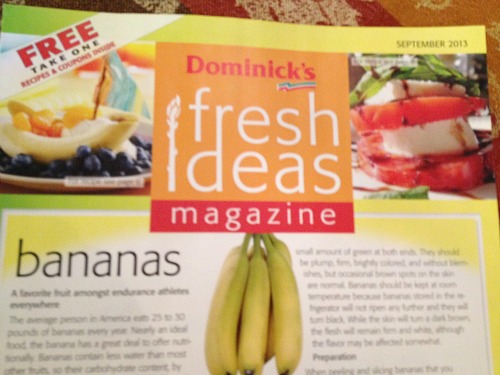 Also found the September Fresh Ideas magazine in produce. Here are the coupons it contains, exp. 10/31:
$2.00/1 Fresh Express salad kits. These are on sale for $3.00 this week.
$.75/1 Safeway 2 lb baby carrots.
$.75/1 O Organics romaine hearts 3 pack.
$.50/1 Bolthouse Farms premium sweet petites carrots.