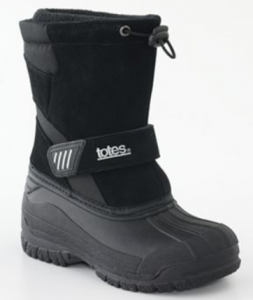 So I'm browsing Kohl's again today, and here's why. A few weeks ago, MashupDad and the kids were trying on winter boots and coats and making sure we had everything ready for any upcoming snow. Oh yeah, he says, they both have boots that fit. Fast forward to: Today. With the SNOW. And lo and behold … Junior High Guy has no boots anywhere to be found! Turns out: He had tried on MY winter boots. Which are basic black, but still slightly girlie. They fit him really, really nicely, and so they apparently decided they had to be HIS, and reassured me everything was all good.
So yeah. Boot shopping. They don't have a lot left, so we might have to go to the store. But, here's what's up at Kohl's through today 12/9/13:
Get 20% off everything with coupon code FFDEC20, or 25% off $100 or more with code MITTENS.
Plus, automatic free shipping at $50.
Plus, Kohl's Cash is back! Earn $10 for every $50 you spend.

Check out the WOW! Deals, which run through today 12/9 as well. A couple of highlights here: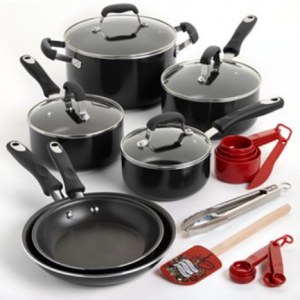 Guy Fieri 10 piece nonstick cookware set + 11 piece bonus tools, $89.99. That drops to $71.99 after code FFDEC20, with $10 Kohl's Cash back for a net cost of just $61.99!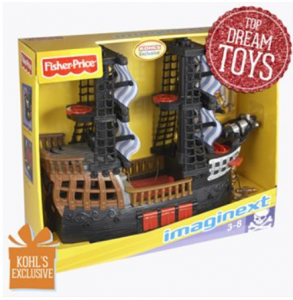 Fisher-Price Imaginext Pirate Ship, $24.99. That's just $19.99 after code FFDEC20 — I'd add it to a larger order to get the free shipping + Kohl's cash at $50, though.
Dollie and Me 18″ dolls, $29.99 — or $23.99 after code FFDEC20.