Kohl's is having a HUGE clearance sale! Prices online reflect an extra 25% off clearance, AND…
Extra 20% off through 10/14 with code OCTFAMILY20.
Get $10 Kohl's Cash back for every $50 you spend (after code) through 10/14.
Automatic free shipping at $75!
Some very nice clearance prices here! This Chaps Colorblock Empire dress started life at $90, and now is down to $13.50.
And these three piece Angry Birds boys' PJs are just $8.10 — or $6.48 after code OCTFAMILY20.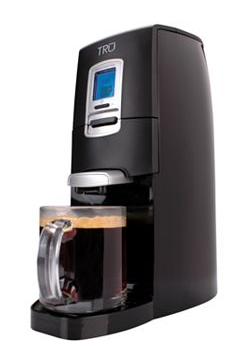 This TRU single serve coffee maker is down to just $29.99 — note that this takes PODS, not K-Cups, though.
Lots, lots more: Check out the whole Kohl's Clearance sale here, and remember: 20% off with code OCTFAMILY20, and $10 Kohl's Cash for every $50 you spend!