This post has been sponsored by Jewel-Osco. All opinions here, however, are my own.
I am loooving the Essential Everyday coupons that have been coming our way lately! I had six copies of the 1/26/14 Red Plum, so clipped all my $.75/1 Essential Everyday coupons and went shopping yesterday for…
2 cans Essential Everyday kidney beans, $.89 each. Used two $.75/1 coupons.
1 28 oz can Essential Everyday crushed tomatoes, $1.49. Used $.75/1 coupon.
3 boxes Essential Everyday four-pack light bulbs, $.88 each. Used three $.75/1 coupons.
Bananas, $.79.
With tax, that all came to just $2.49 after coupons. And a parenthetical note — these light bulbs were tagged $.88 through today 1/28. You might want to stock up if you can find them on the shelf, because this is the year we see a ban on the production of these regular incandescents. So when they're gone, they're gone!
So I took my cheap beans and tomatoes, and…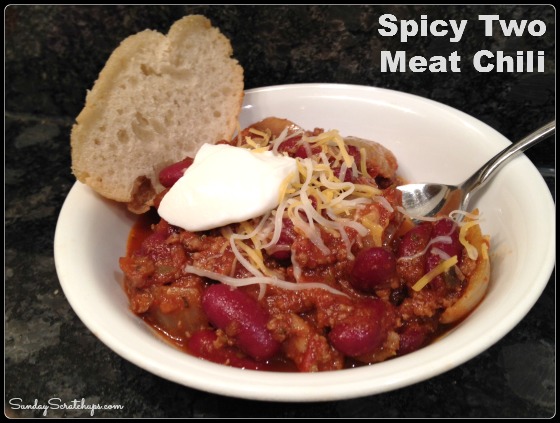 Yeah, of course I made chili. Spicy Two Meat Chili in the Dutch Oven, to be precise. Apparently we live in a semi-permanent polar vortex here in Illinois now, so it seemed like just the thing to simmer all afternoon on a cold cold day. Scratching this recipe up with $.14 beans (after coupon) and $.74 tomatoes? All the better!
What are you picking up with your Essential Everyday coupons?