I thought I'd bring together some of the Chicago-area discounts on haunted houses, pumpkin farms, and other Fall and Halloween Fun. First up, Goldstar has half price tickets to the Screams In the Park haunted house in Rosemont.
Over on AmazonLocal, pick up a Pumpkin Fest pass for four at Siegel's Cottonwood Farm.
Siegel's Cottonwood Farm's annual Pumpkin Fest is a fun day filled with lots of family fun on the farm. Grab this deal and explore 20 different attractions on this working family farm.
$39 ($79 value) for a Pumpkin Fest Pass for four with kettle corn, large feed cup, jumpin' blob ticket, and a soda filled collector's mug
New Statesville Zombie Farm paintball and Jumpin' Blob Jamboree
Zombie Blackhawks maze, haunted barn, pony rides, and much more
Munch sweet kettle corn as you savor the day
Meet and feed animals in their petting zoo: goats, sheep, cows, and more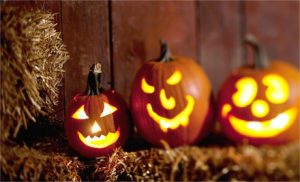 Groupon has another Siegel's Cottonwood Farm option.
$45 for a Pumpkin-Fest Experience for Four (Up to $86 Total Value)
Four admission tickets (up to a $56 value)
One zombie-paintball ride (a $15 value)
One blob jumpin' (a $5 value)
One lemon shake up drink (a $5 value)
One kettle corn (a $5 value)
Also on AmazonLocal, Corn Maze Admission at Keller's Farmstand in Oswego.
Lose yourself in 13 acres of mystery at Keller's Farmstand Oswego Corn Maze. It's a great seasonal tradition, and you should take advantage of today's deal.
$9 ($17.98 value) for admission for two to Keller's Farmstand Oswego Corn Maze
$18 ($35.96 value) for admission for four to Keller's Farmstand Oswego Corn Maze
$27 ($53.94 value) for admission for six to Keller's Farmstand Oswego Corn Maze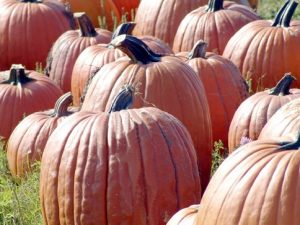 And $10 gets you into Pumpkin Daze at Marmion Abbey Farms in Aurora.
Grab today's deal from Marmion Abbey Farms for some old-fashioned family fun at the pumpkin patch. The farm features a large corn maze, fire pits, and a heated barn filled with delicious treats and local crafts. It's the perfect way to welcome the fall season.
$10 ($20 value) for two tickets to The Pumpkin Daze
$20 ($40 value) for four tickets to The Pumpkin Daze
$30 ($60 value) for six tickets to The Pumpkin Daze
Find the perfect pumpkin in the eight-acre pumpkin patch, or enjoy the fresh donuts and pies, rope adventure maze, and lots more
Groupon has basically the same Abbey Farms of Marmion Abbey in Aurora Pumpkin Farm deal! Now, it's fall.
$19.99 for four tickets to Pumpkin Daze (up to a $40 value)
$29.99 for six tickets to Pumpkin Daze (up to a $60 value)
And, discount tickets to the Psychosis haunted house in Elgin.
You thrive on the thrills of horror films, but you can take terror to the next level with this offer from Psychosis Haunted House:
$16 ($32 value) for two haunted house admissions
$32 ($64 value) for four haunted house admissions
$50 ($100 value) for four VIP tickets
$60 ($120 value) for ten haunted house admissions
Or on Groupon, check out the Asylum Xperiment at the Odeum, Villa Park. Half price — $40 gets you a VIP experience for two.
Also on Groupon: Odyssey Fun Farm Pumpkin Patch and Corn Maze in Tinley:
$12 for a farm admission for two (a $22 value)
$35 for farm admission for six (a $66 value)
With admission, guests receive access to farm attractions such as a pumpkin patch, hayrides, corn mazes, and inflatable bounce houses. Zipline rides and pony rides are available for an additional fee, and pumpkin prices vary based on size.
And Groupon has half price tickets to the Evil Intentions haunted house in Southeast Elgin.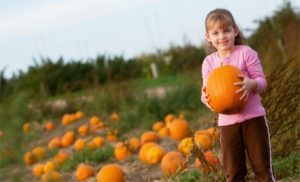 And on Groupon, a Susanna Farms pumpkin farm outing in Lake Villa.
$11 for a fall farm outing for two people (a $22 value)
Admission for two (an $8 value per person)
Two small pumpkins (a $3 value each)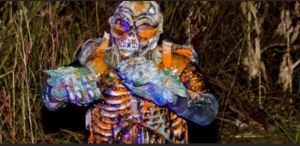 On LivingSocial, a $20 Zombie Safari paintball adventure at Odyssey Fun Farm in Tinley.
The best way to ward off an impending zombie attack? A little target practice at Odyssey Fun Farm's Zombie Safari Hayride. Held on Friday, Saturday, and Sunday evenings in October, this isn't your father's hayride.
You and other brave soul will board a high-technology safari vehicle outfitted with mounted zombie-slaying paintball guns. Then, it's off to the middle of the dark field, where a horde of hungry zombies will invade the truck from all angles. It's up to you to blast them away — as long as you don't fold under pressure, of course.
Choose from the following offers:
• $20 ($40 value) for two admissions
• $60 ($120 value) for six admissions
Each admission includes:
• Gun rental
• 100 paintballs per person
• Unlimited compressed air

Also on LivingSocial, half price tickets to Oktoberfest in Glendale Heights.
How authentic is the Glendale Heights Oktoberfest? So authentic that the festival imports Oktoberfest Bier directly from Hofbräu Brewery in Munich. Use this deal for your choice of ticket packages, and also gain admission to the tent, live events, and entertainment.
Choose from the following ticket offers:
• $8 ($16 value) for admission for two
• $15 ($32 value) for admission for four
• $20 ($48 value) for admission for six

And discounted tickets to the Johansen Farms Fall Festival in Bolingbrook.
Ushering in the autumn means more than the first football game of season and pulling cozy sweaters out of storage; the best way to welcome the season is to harvest memories at Johansen Farms's Nighttime Fall Festival. You will enjoy hayrides, a corn maze, a bonfire, flashlight tag, an air slide, and even access to the seven-acre animal farm.
Choose from the following offers:
• $9 ($17 value) for two weekday general admissions on your choice of Monday-Friday (9 a.m.-7 p.m.) from September 16-30
• $13 ($27 value) for two admissions to nighttime special event on September 28 (7-9 p.m.)
• $399 ($810 value) for a private party for a minimum of 60 guests on September 14, 15, 20, 21, 22, 27, or 29