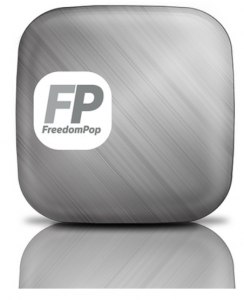 Here's one from feelgood, who says: "I bought one of these from Groupon last week, got it delivered and have been using it. Love it so far…" This refurbished FreedomPop 4G Photon Hotspot is on sale for just $19.99 shipped!
Exclusive Platinum Edition FreedomPop Spot Photon Hotspot
FreedomPop Premier service bundle one-month trial
Casual 4G High-Speed Wireless Internet Access one month trial
Micro-USB cable
Wall charger
Quick-start guide
Here's your fine print
The FreedomPop Photon 4G mobile hotspot provides secure high-speed WiFi almost anywhere. It connects up to eight WiFi-enabled devices such as smartphones, laptops, and tablets at once, allowing you to easily stream music and make Skype calls. Furthermore, the Photon's slim design easily fits into pockets or purses. The FreedomPop Premier trial creates a more user-friendly experience with usage alerts, access to FreedomPop experts, and security against viruses, malware, and tiny digital spies. Additionally, the 2GB trial includes high-speed wireless Internet access followed by 500MB of free Internet access for each following month.
4G mobile hot spot
Provides secure, private WiFi
No contract plan, no late fees
Works with any WiFi-enabled device
Stream music and make Skype calls
Connect up to eight devices at once
Compatible with smartphones, laptops, and tablets
Compact, LED-only design
2GB of high-speed data usage during month-long trial; 500MB free afterwards
Up to six hours of battery life
Condition: refurbished
Photon dimensions: 2.6"x2.6"x0.5"
See the coverage map here
On FreedomPop
I've looked into them before — they seem very interesting, and I may actually pick this one up for myself — but you want to be aware of the possibility of hidden fees. So after you sign up, be sure to carefully go through all your billing settings on their website.