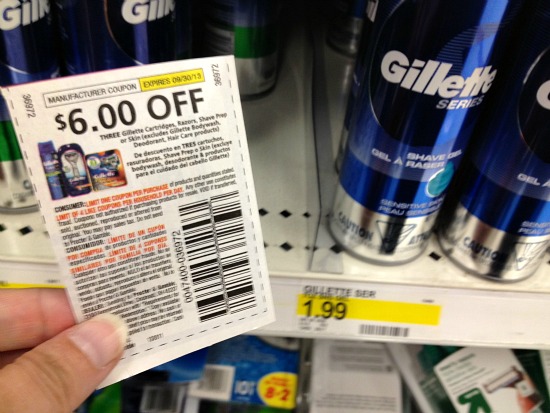 I already told you about the free Gillette shave gel at Target with the $3.00/6 coupon in the 8/11 RP. (Gillette Series shave gel is priced at $1.99!) Well, Jill Cataldo found some other places it's free or will give overage…
Walmart — Gillette series is $1.98 and Gillette Foamy cream $1.72. (Unadvertised prices at Walmart can vary by store.)
Jewel — Foamy cream is on sale for $1.88. Note that although their policy allows for overage toward other items in your order, the coupon will auto-adjust down to the price of the items, so be prepared to argue if you want the overage.