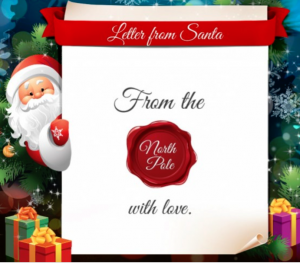 Hey! So, go to this Letter From Santa Jewel promo: Sign up, fill out the info, and it will email you a customized letter from Santa you can print out for your child. Mine took about an hour to show up. Even better, though:
After you create your letter, it will give you several $1.00/2 Nabisco printable coupons.
When you receive the letter, it has a Redbox code for a FREE one night DVD rental on the bottom, good through 12/31!