I also stopped by the Villa Park Dollar Tree today to get ice cube trays, since I'm going to make and freeze pesto soon (recipe hopefully forthcoming!). I'm pretty sure that Dollar Tree ice cube trays are made out of Saran Wrap, but hopefully they will hold up long enough to get this one job done.
They had a whole endcap of these expensive looking AcneFree sets. These turn out to be $18 shipped on Amazon, so I guess $1.00 is a good deal!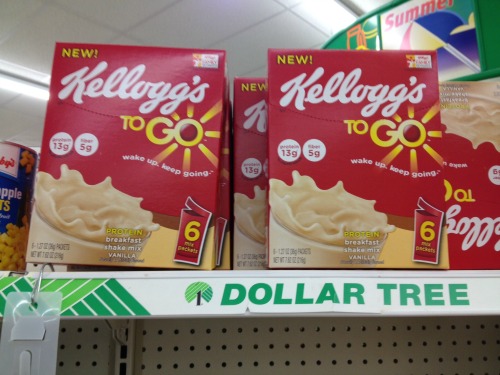 I also spotted six packs of Kellogg's To Go shake mixes. No current coupons that I know of, but this is a good price.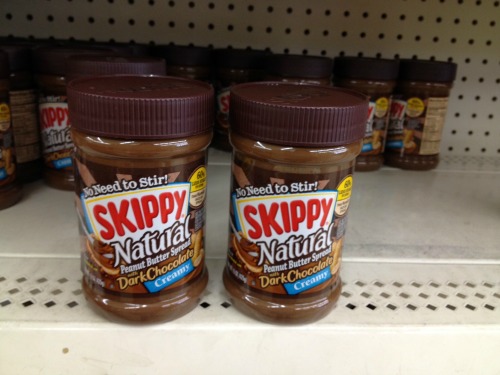 Lastly, they had Skippy Natural dark chocolate peanut butter. This, I kind of bought a couple of. Plus the aforementioned ice cube trays, and a box of Philly Swirl (which was free with the $1.00/1 in the 5/18 SS).