Like, these T.U.K. Women's Cat Mary Jane Flat
on Amazon, lol.
Remember the other day I saw these women's Soleil Cat shoes at PUMA? They're still there, in the women's sale section — and, by the way, PUMA is offering free shipping on all orders through Sunday 8/25! These might just fall into my cart, because they have great reviews and they kind of speak to me. ooh! They take PayPal. I have some money in my PayPal account… ahem, anyway.
Well, anyway. After I saw these, I was on the Librarian Wardrobe site (did you know there is a whole Librarian Wardrobe site?). And check out these cat shoes!
So that made me wonder, are there more of these? Is there a whole underground cat shoe world I've been missing out on? The answer is apparently: Yes.
Amazon, for instance, not only sports the Mary Janes at the top, but this BC Footwear Women's Know It All Flat.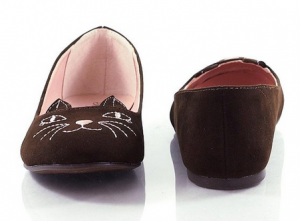 As well as these Meow Kitty Cat Animal Stitching Slip On Flat Ballerina Slippers!
Or Zena120 Kitten Cat Stitch Ankle Strap Platform Wedge Dress Pump Shoe
.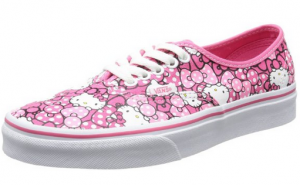 Or these Vans Unisex Authentic Shoes Morning Glory/Hot Pink
.
Or you could clean your floors with these Hello Kitty House Keeping Dust Floor Cleaner /Mop Slippers Shoes
!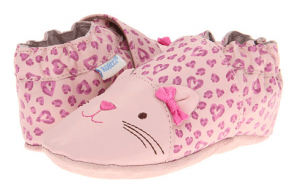 And let's not forget the kids! For your toddler, 6PM has Robeez kitty soft soles (wasn't that the cat in Puss in Boots? Oh no wait, she was Kitty Soft Paws…).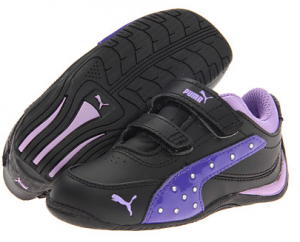 Or these PUMA Kids Drift Cat numbers… nice.
Or, Stride Rite Glitzy Pets Trixibell!
And Amazon has these Hello Kitty Honey Cute Fashion Sneakers (Infant/Toddler)
.
So then there is a genre of cats for your shoes… like these 8 pcs Hello Kitty Shoe Charms Set #2 – Jibbitz Croc Style
.
And then, of course, there are shoes for cats… like this Pet Store Red Shoe Cat Playhouse
…
Or stories about cats WITH shoes, like Pete the Cat: I Love My White Shoes
.
So let's just wrap this silliness up with Pete the Cat Plush
and his cool shoes.