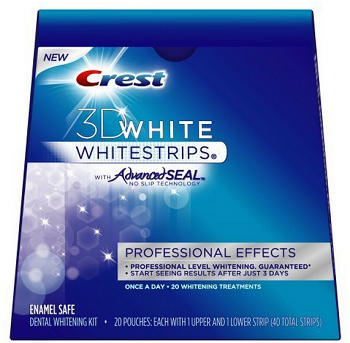 Update — sold out and defaulting to a higher priced seller w/ no coupon. Let me know if you see them come back in stock!
Amazon has a nice deal on a box of Crest Whitestrips with a coupon + rebate stack. See how to get it below:
Head over here to the product page. Scroll down a bit and see "clip this coupon" under Special Products and Promotions. Click that and it will clip a $7.00 coupon to make your cost $26.99. Then, you can submit for the $10 mail-in-rebate found here to make your net cost $16.99! That's a great price for this box!