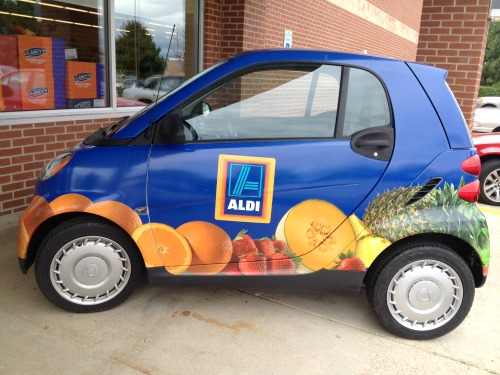 While I was running around today, I also popped by the ALDI grand reopening in Villa Park, determined to use that $5/$30 coupon from this week's ad. (Grand opening ads only.) This little guy was parked outside — how cute is he?! — and they were doing sampling throughout the store. First time I've ever seen that at an ALDI.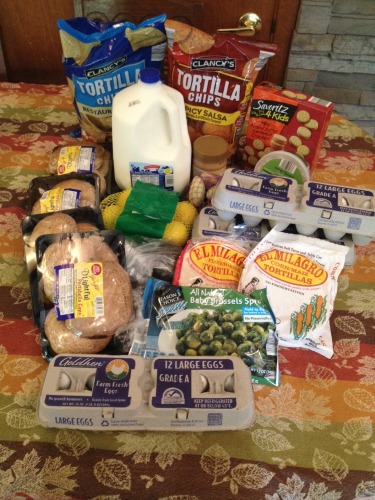 Brussels sprouts, $.89.
Corn tortillas, $.35.
Flour tortillas, $.89.
Oh man, they rang my Brussels sprouts up twice! Another $.89 🙁
Milk, $1.99.
4 packs Portobello mushroom caps, $7.96. (Portobello pizza tonight!)
Fingerling potatoes, $1.99.
Feta crumbles, $1.99.
2 avocados, $1.98.
3 dozen eggs, $2.97.
Cashew butter, $4.99.
Tortilla chips, $1.19.
Salsa chips, $1.69.
Peanut butter crackers, $2.19.
Lemons, $1.69.
Used the $5.00/$30.00 and paid $29.24.