Check your local Walmart for Chicken of the Sea 2.5 oz pink salmon pouches priced at just $1.00! Use the following coupons to get yours for free:
Note: Coupons are gone as of Saturday afternoon — use if you already printed!
Thanks to Laura for sharing the second coupon (which is supposed to be available today only, so hurry and print) and to deranged.me for the Walmart deal + photo. Apparently it's National Salmon Day today — who knew?
Both coupons expire 11/6 if you print them today, so you have a while to pick up your free salmon pouches.
Or if you want to celebrate national salmon day in greater style with some sockeye…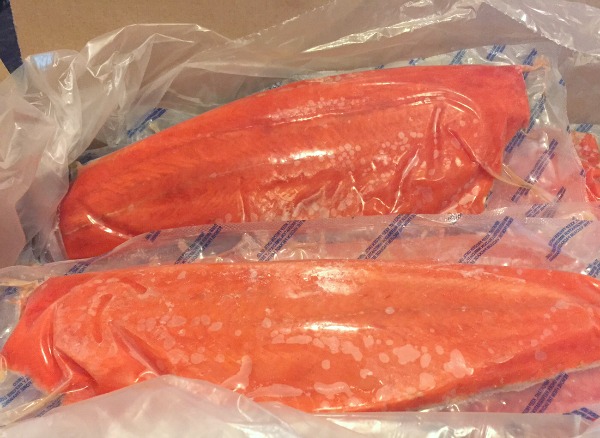 Calling all Zaycon Fresh fans — check out their sale through 10/10! Enter code 12EXTRA to get 12% off anything, including the soon upcoming wild Alaskan sockeye salmon event. (My order from last year is pictured above — SO GOOD, you guys.) One time use per household, new orders only.