Hey Zaycon fans: They just announced a new ground beef event, and you can choose from 80/20 or 93/7, now packaged in more convenient two pound packages! What are you going to make with all your ground beef? Maybe, just for instance…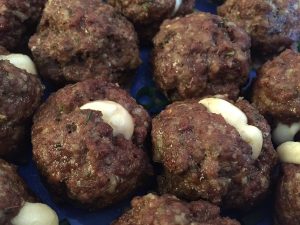 You're still buying these new 2 lb packages in bulk, but now it will be much easier to store and split with another person.
What's a Zaycon?
If you're not familiar with Zaycon Fresh,
They sell fresh meat products by the case.
Head to local pickup locations at a specified date and time to pick up your order.
They schedule events across the country.
How much meat was that, again?
Choose from open events, including:
48 lbs of 90/10 ground turkey (packed in one pound chubs) at $2.79/lb = $133.92 a case.
40 lbs of boneless skinless chicken breast at $1.89/lb = $75.60 a case.
36 lbs of premium hickory smoked bacon at $3.79/lb = $136.44 a case.
40 lbs of 80/20 ground beef (packed in 2 lb packages) at $2.99/lb = $119.60 a case.
40 lbs of 93/7 ground beef (packed in 2 lb packages) at $3.99/lb = $159.60 a case.
More meats & seafood available; see their site for the full list. Note that you will also pay IL food tax on these products.
Pickup locations and getting together to split this stuff

Pickup locations for Zaycon events in the Chicagoland area include: Oak Brook, Wheaton, Elk Grove, Bolingbrook, Naperville, Aurora, Glenview, Orland Park, Tinley Park, Joliet, Gurnee, Lindenhurst, DeKalb, Kankakee, Rochelle, Rockford, Franklin WI, Milwaukee WI.
Hopefully there is a date and time that will work for you. Head over to Zaycon to place your order now.
Please feel free to chat and get together in comments about splitting orders, if these events are too large for your family or you want to go big for the 5% off today..
You can also talk about splitting orders over in the Mashup Mom Coupon Trading Facebook group.
See the Zaycon Fresh site for specific pickup locations and times for these events.