Nice! Zaycon chicken briefly went up to $2.49/lb — but they extended the date of the event and found more supply, so the price is back down to $1.89/lb for their boneless skinless chicken breast. If you ordered at the $2.49 price, you'll get the $.60/lb credit back in your account (heads up that they're crediting toward future purchases rather than refunding) sometime within the next couple of days.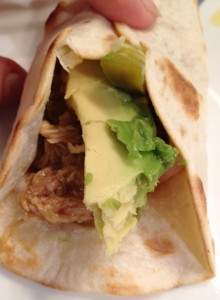 It's nice to have chicken in the freezer to pull out for easy Crock Pot meals (*coughslowcookersalsachicken*) when you have a busy day and want dinner to just be ready when you get home from kids' activities!
What's a Zaycon?
If you're not familiar with Zaycon Foods,
They sell fresh meat products by the case.
Head to local pickup locations at a specified date and time to pick up your order.
They schedule events across the country.
How much meat was that, again?
40 lbs of boneless skinless chicken breast at $1.89/lb = $76.92 (+ low food tax).
Pickup locations and getting together to split this stuff

Chicken pickup locations in the Chicago area include: Oak Brook, Wheaton, Elk Grove, Bolingbrook, Naperville, Aurora, Glenview, Orland Park, Gurnee, and Joliet.
Hopefully there is a date and time that will work for you. Head over to Zaycon to place your order now.
Please feel free to chat and get together in comments about splitting orders, if these are too large for your family.
You can also talk about splitting orders over in the Mashup Mom Coupon Trading Facebook group.
See the Zaycon site for specific pickup locations and times for these events.