A few reminders:
Target.com is offering free shipping through the holidays. If you have a Target REDcard shipping is always free & you'll get an additional 5% off your online purchase.
Check Target Cartwheel every day for the "50% off Toy of the Day." Each day Target is offering one toy at 50% off. In store only!
Round-Up of Ongoing Deals
Current Target Cartwheel Offers 30% or Better:
(Check Cartwheel for lower discounts.)
50% off Toy of the Day- 12/14 only– Moxie Girlz Magic Hair Salon
50% off Big Slice Pineapple Passion Fruit
50% off Big Slice Raspberry Hibiscus
50% off Pringles Holiday Flavors
50% off Juicy Fruit Fruit Chews (use with .75/1 9/28RP)
50% off Oreo Mini Family Size Box
50% off BoomCo Whiplast Blaster
50% off BoomCo Extra Darts Refill 16pack
50% off BoomCo Smart Stick Target
50% off BoomCo Clip & 20 Dart Pack
50% off BoomCo Stealth Ambush Baster
50% off Pokemon Battle Arena Decks
50% off Pokemon Deck Box
50% off Circo Toddler Boys Athletic Pants
50% off Tinsel Trees
50% off Windex Touch Up
50% off HP Photo Paper
40% off Stove Top
40% off Snickers Slice 'n Share (exp. 12/14)
40% off Disney Sophia Toddler Sleep Gown
40% off Hello Kitty Backpacks
35% off My Little Pony Card Sleeeves
30% off Graphic Skinz Creation Station
30% off Wits & Wagers Game
30% off Say Anything Game
30% off Sims 4
30% Crayola Art Activities Sets
30% off Threshold Metal & Ceramic Bakeware
30% off Chefmate Cupcake & Cake Carriers
30% off Starbucks Dot Collection 2014
30% off Emerald Holiday Glazed Nuts
30% off DelMonte Fruit Snacks Cups
30% off Trident Unwrapped Gum Bottles
30% off Capri Sun 10 Packs
30% off Capri Sun Spouted Pouch
30% off Sharper Image Portable LED Lantern (exp. 12/14)
30% off Panasonic TS25 Waterproof Camera
30% off Orla Kiely Travel Accessories
30% off Embark 8 Person Tent
30% off Librify E-Book Gift Cards
30% off Tree Toppers
30% off Shatter Resistant Ornaments
30% off Holiday Foil Crackers
30% off Earth's Best Diapers & Wipes
30% off JR Watkins Dish Soap
30% off JR Watkins All Purpose Cleaner
30% off Bic Soleil Glow Women's Razor
And now for this week's best Target deals!
$3.00 off your $15.00+ Baking Essentials Purchase
In-ad coupon for $3.00 off your $10.00 Baking Essentials purchase (excluding dairy, candy & fresh bakery) or text BAKE to 827438 for the mobile version.
Here are a few insert coupons you may like to stack with the $3/$10 Target coupon (check Find Coupons for more!):
.75/1 King Arthur Flour 11/23SS
.65/1 Domino Sugar 2lb+ 12/2RP
$1/2 Hershey's Baking Chips 8oz+ 11/16SS
.55/1 Mazola Oil or Spray 12/14SS
.50/1 Star Olive Oil 11/9SS
.35/1 Crisco Shortening, Spray or Olive Oil 11/2RP (Crisco Oil, Shortening & Spray is on sale 10% off)
.50/1 McCormick Spice, Herb, Extract or Coloring 12/7RP
.50/1 Argo Corn Starch 12/7RP
.50/1 Karo Syrup 12/7RP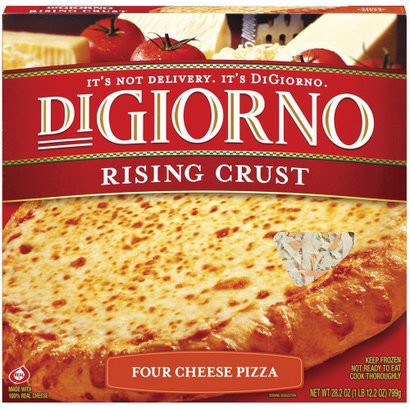 DiGiorno Pizzas $4.00
Select DiGiorno Pizzas 2/$10,00
-$1/1 DiGiorno Pizza
= $4.00 each
DelMonte Canned Vegetables .40c
Buy 4 Del Monte Canned Vegetables 14.5oz to 15.25oz .59c each
-10% off Target Cartwheel
-.40/4 Del Monte Vegetable Can, 11/9SS
=.40c each after all offers
Receive a $5 Target Gift Card wyb any 3 Keurig K-cup 16ct or 18ct packs
Here are a few higher value K-cup coupons to apply:
$1.50/1 Starbucks K-cups 10ct or larger 11/23SS
Market Pantry Chicken Breasts
Market Pantry Boneless Skinless Chicken Breasts 2.5lb- $1.89 per pound!
–$1/1 Market Pantry Chicken 2.5lbs, boneless skinless or tenderloin Target coupon
-5% off Market Pantry Frozen Chicken Breasts Target Cartwheel
=$4.74 or $1.89lb
*There was a $3/$15 Select Meat Purchase Target coupon last week that is no loner available. If you printed it & haven't used it:
Buy 3 bags of chicken, use 3 of the $1/1 Target coupons, the $3/$15 meat coupon & the 5% Target Cartwheel to pay $11.37 for 7.5lbs of chicken, or $1.52 per pound!
Philips Electric Razors
Philips Norelco 6100 Shaver $89.99
–$20/1 Philips Norelco Shaver 6000 Series $70+
=$69.99
Mens Fleece
C9 by Champion Polar Fleece Jacket $23.99
–$4 off Mens Outerwear Purchase of $20+
=$19.99

Ziploc Holiday Storage Bags
Ziploc Holiday Food Storage on sale for $2.99 each
Buy 2 Ziploc Holiday Food Storage Bags =$5.98
–$1/2 Ziploc Holiday Containers or Bags Target Coupon
-5% off Ziploc Holiday Printed Items Target Cartwheel
-$1/2 Ziploc brand bags   or   -$1/2 Ziploc Bags 12/7SS
– Or, $1/2 Ziploc brand bags with Saving Star
=$3.83 for both, or $1.92 each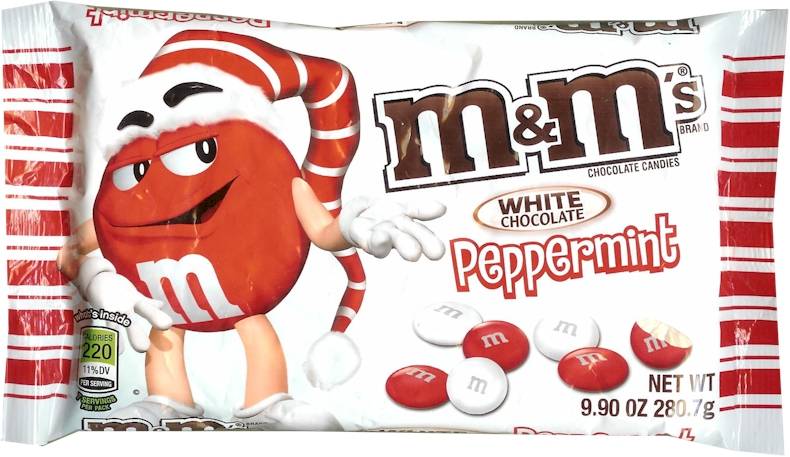 M&M's
Mars M&M's milk chocolate 12.6oz or white chocolate peppermint 9.9oz $1.32 each!
Buy 6 bags of Mars M&M's, milk chocolate or white chocolate peppermint, on sale for $2.89 each
-$1.50/3 Mars Chocolate items 7.94oz+ Target coupon
-5% off Target Cartwheel
-three $1/2 M&M's 7.94+  or  (3) $1/2 Mars Holiday Products 11/23RP  or  (3) $1/2 Mars Holiday Products 12/7RP
=$1.32 each
No coupon needed deals:
Philadelphia Cream Cheese 2 pack, $3.00
Kraft Cool Whip Whipped Topping, .99c
Mrs. Smith's Pie, $3.99
10% off Pet Apparel
Doesn't everyone's dog need a Mistletoe headband? $5.39 after discount.
Mossimo Womens Yoga Pants $10.00
Character Sleepover Sets (Despicable Me, Frozen, etc)- 2pc- sleeping bag + pillow, $15.00