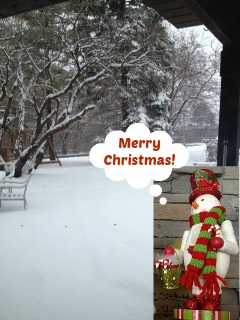 Folks in Hot Deals on Facebook have started sharing a few holiday decorating clearance finds, so I thought it might be fun for us all to share here, as stores start clearancing out Christmas decor before the holiday. Use for last minute decorating this year, or save for next year! So far:
Maureen shares that "Hobby Lobby has all Christmas marked 50% off including wrapping paper, ribbon, gift bags, etc." and Chris adds: "Also includes light strings!"
Sue comments that "JoAnn fabric is at seventy percent off"
I saw a Big Lots ad for 50% off, and Target is running up to 50% off holiday decorating clearance online, so likely also some in stores. Menards is doing their Dutch Auction deal where items get progressively cheaper every couple of days as we get closer to Christmas: 20% off 12/7-12/9, 25% off 12/10-12/12, 30% off 12/13-12/15, 35% off 12/16-12/17, 40% off 12/18-12/19, 45% off 12/20-12/21, and 50% off 12/22-12/24.
So, what Christmas decorating clearance deals have you spotted? Please comment here!