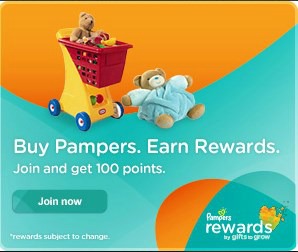 New Pampers Rewards points opportunities:
10 points for code FBCIN5893333315 by 5/7
5 points for code TWIT89CNEK11115
10 points for watching the video here.
New to Pampers Rewards? Join up and get 100 points for signing up, then enter codes from products and those floating around the Internet and save them up for rewards.
(Thanks Money Saving Mom)