Took my mom to the airport today, so we stopped by Pete's Fresh Market for plane snacks this morning first. (Yes, we did do more on her visit than go to grocery stores, lol…) Here's what I picked up plus a couple cheap finds — loving those $.10 produce sales!
Garam marsala, $1.79.
3 avocados, $1.17.
Rotel, $1.49. Used FREE Rotel wyb three avocados from Mexico in the 9/21 SS.
4 onions, $.40.
7 Idaho baking potatoes, $.70.
3 lemons, $.30.
3 small grapefruit, $1.00.
Honeycrisp apples (which I notice rang up as Gala at $.89/lb instead of Honeycrisp at $1.00/lb, oops), $1.34.
Meat ends, $2.26.
Paid $9.14.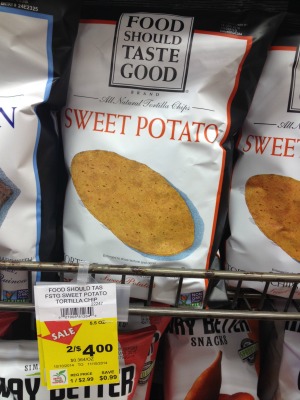 Some varieties of Food Should Taste Good chips were on sale for $2.00. Print $.75/1 here to get them for $1.25.
Galbani fresh mozzarella balls, $1.99. Tubs, $2.50. Unfortunately the printable on the Galbani site says "coupon program has ended," so hopefully they'll update that at some point. President 8 oz round brie, $3.99. Print $1.00/1 President on Facebook.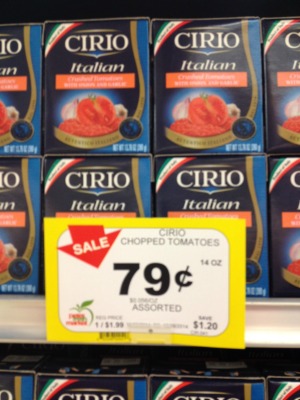 For those of you trying to avoid BPA, Cirio boxed tomatoes were $.79 — great price for the boxes!