Mr. 9 and I made whipped cream in a jar this weekend — added a little sugar to his, no sugar in mine, and we had a contest to see whose was done first. (Mine, but just by a thread…) You might try this with your kids if you haven't yet — he really gets a kick out of it, and next time wants to see if he can shake it long enough to turn into butter!
---
Heads up, guys: Have you seen the new Gmail phishing scam that has been going around? If you use Gmail, take a look so you know what to watch out for. (Heads up again: This article from Fortune on the Gmail scam auto-plays video with sound, although they really should know better — turn your speakers or volume off if you're at work. 😉 )
It's Quaker Coupon Day! Plus a couple more non-Quaker coupons, for kicks…
Continue to scroll through for more El Monterey coupons on the multipacks, if you are a fan. Oh, and be sure to print two of this $2.00/1 Colgate mouthwash: At Walgreens this week, buy two 16.9 oz mouthwash for $7.00. Use two $2.00/1 coupons = $3.00. Get back 3000 points for a net cost of free.
If you prefer to buy your Quaker online, there's a subscribe & save deal for that:
While you're over on Amazon you can start thinking Valentine's Day: Junie B. Jones and the Mushy Gushy Valentime is such a cute book! Both of my boys went through a lengthy Junie B. phase, and this would be a fun Valentine's Day gift for a younger elementary school student.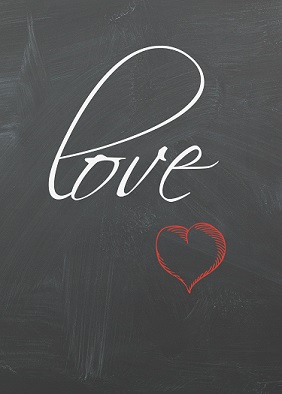 You can pair Junie B. with your own little free printable Valentine's Day coupon book this year, or simply attach the printable booklet to some candy for a frugal & fun gift.
Back to Amazon for a sec, because their Gold Box deals today include Graco, FoodSaver, AND Yankee Candle! These sales are good today only, so take a look if you're in the market for any of these. You'll find Yankee Candle large jar candles, Graco boosters, car seats, and pack 'n plays (as low as $43.69 for a pack 'n play!) and more.
If you're thinking ahead to spring or planning some travel to warmer climes, Crocs is running a clearance sale: Buy two or more clearance styles and get 50% off with code TAKE50 through 1/26. Crocs offers free shipping over $24.99, too, so it's pretty easy here to score a couple of pairs at 50% off the lowest marked clearance price + free shipping
---
Prices on Amazon often change quickly; price(s) current as of the time and date of this post. You can cancel subscribe & save or skip a shipment at any time. You get 5% off and free shipping with subscribe & save, or 15% off if you have five subscriptions on the same day/month. For more about coupons & subscribe & save, see the guide here.