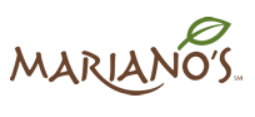 Here are the best Mariano's deals and coupon matchups I see for the weeks of 10/20/16 – 11/2/16. I'm using the Elmhurst, IL ad for these matchups.  Some prices may vary by location, so check against your local ad.
View your local Mariano's ad online here starting on Thursday morning.
Every Wednesday for Double Daze, Mariano's will double up to five coupons with up to $1.00 face value when you spend $25 in a single transaction and use your Mariano's Rewards Card.
Mariano's participates in SavingStar and Ibotta.
Mariano's tends to have many unadvertised deals available in store, so if you spot any unadvertised Mariano's deals at your local store, please comment here.
Fall into Five Days of Savings sale Thurs-Mon 10/20-10/24 only
USDA Choice beef rump roasts, $3.00/lb.
80% lean ground chuck 3 lbs+, $3.00/lb.
Celery, $.75.
5 lb Roundy's russet potatoes, $1.00.
Yoplait Greek yogurt cups, $.75.
Keebler cookies, $2.00.
Big pumpkin or apple crumb pie from the bakery, $6.00.
Lagunitas 12th of Never Ale 12 pack cans, $14.00.
Roundy's Angus top round from the deli, $7.00/lb.
Muenster cheese from the deli, $6.00/lb.
Lay's family size potato chips, $2.00.
Marie Callender's pot pies or Healthy Choice steamers, $1.75.
Kraft original mac & cheese or Easy Mac cups, $.85.
Roundy's butter quarters, $3.00.
Two week Mariano's deals 10/20-11/2
Bakery, deli, prepared
Deli rotisserie chicken, $5.00.
Eckrich hard salami or provolone, $4.00/lb.
Roundy's ham off the bone or Swiss, $6.00/lb.
4 ct muffins, $4.00.
Focaccia bread, $2.50.
Dairy & refrigerated
Daisy 14.72-16 oz sour cream, $2.00.
24 oz Dean's cottage cheese, $3.00.
Philadelphia 8 oz cream cheese, $1.50.
Frozen
Grocery
Ghirardelli brownie mix, $2.00.
42 oz Quaker quick or old fashioned oats, $4.00.
Chips Ahoy or Nutter Butter, $2.00.
Coke or Sprite 2 liters or Canada Dry mixers 1 liter, $1.00.
11 oz Kraft caramels, $1.98.
16.9 oz Simple Truth organic coconut water, $1.50.
Simple Truth organic canned beans, $1.00.
Simple Truth 32 oz organic broth, $1.50.
Meat & seafood
7 oz Simple Truth lunch meat, $3.00.
Simple Truth 12 oz antibiotic free bacon, $4.00.
Produce
Honeycrisp apples, $1.50/lb.
Green asparagus, $1.95/lb.
Red or green D'Anjou or Bosc pears, $1.00/lb.
California broccoli or cauliflower, $1.00/lb.
Organic broccoli, $1.25/lb.
Organic celery, $1.25 each.