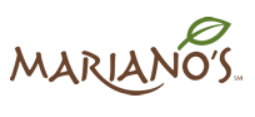 Here are the best Mariano's deals and coupon matchups I see for the two week ad running 10/30/14 – 11/12/14. I'm using the Wheaton, IL ad for these matchups.
Mariano's tends to have a lot of unadvertised deals available in store — if you spot any unadvertised Mariano's deals at your local store, please comment here!
Top Mariano's deals
Eggland's Best 18 ct large eggs, $3.25. Use $.35/1 in the 9/14 SS to get them for $2.55 on Double Daze.
Stonyfield 32 oz organic yogurt, $3.00. Print $.50/1 here to get it for $2.00 on Double Daze.
Domino 2 lb organic sugar, $1.75. Use $.30/1 in the 9/7 RP to get it for $1.15 on Double Daze.
Roundy's 4 lb granulated sugar, $1.75.
Fennel, $.99/lb.
Leeks, $.99/lb.