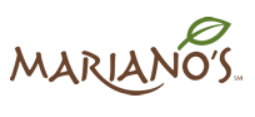 Here are the best Mariano's deals and coupon matchups I see for the Sizzling Hot five day sale ad 4/28/16 – 5/2/16. See overlapping Mariano's deals through 5/4 here.
Gallon Clear Value milk, $1.85.
Roundy's 18 ct large eggs, $.75.
Butternut large white or whole grain wheat bread, 20 oz, $.85.
Krakus Polish ham or Land O' Lakes American cheese, $3.00/lb.
Broccoli or cauliflower, $.75/lb.
Red seedless grapes from Chile, $1.50/lb.
USDA Choice fresh lamb loin chops, $6.50/lb.
USDA Choice blank angus bone-in beef New York strip steak, $6.50/lb limit 2 steaks.
Perdue fresh chicken jumbo pack drumsticks or thighs, $.85/lb limit 2 pkgs.

$1.00/2 in the 3/20 RP (exp. 4/30).