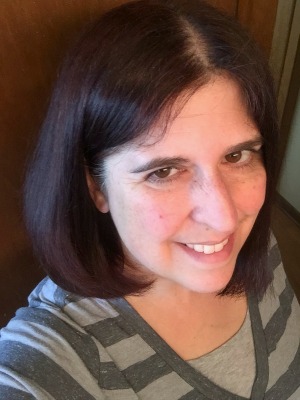 OK, yeah, a lot more than two bits… but I got a badly needed hair cut this morning (what do you think?). That put me much of the way toward Mariano's, so I decided to also go check out their Memorial Day sale.
This wants to be crooked… but if you printed the $2.00/1 Sabra hummus coupon I told you about yesterday, it's on sale at Mariano's 2/$5.00 through 6/3 — so just $.50 after coupon! I also saw that they've dropped the price on Udi's bread to $4.00 with no end date, so if you picked up $1.00 coupons at the Gluten Free Expo you might be able to score some gluten free bread for $2.00 on Double Daze next Wednesday.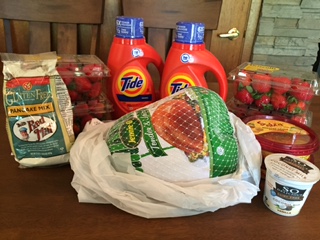 And, here's what I picked up:
So Delicious yogurt cup, $1.99. Used a $1.00/1 printable coupon (no longer available) and got $1.00 back on Ibotta already.
2 Sabra hummus, $5.00. Used two $2.00/1 printables.
2 bottles of Tide, $8.00. Used two $2.00/1 from the 5/3 PG.
Bob's Red Mill gluten free pancake mix, $3.67. Used the $1.00/1 printable coupon here.
Jennie-O frozen turkey breast, $7.11.
4 Driscoll's strawberries, $5.00. Used four $1.00/1 survey coupons (that were a gift, since I'm not up to the $1.00 reward level yet!).
Paid $17.81 with $1.00 back for a net cost of $16.81.