Kohl's has a 15% off code out right now for everyone or a 20% off code for Kohl's charge users.
Remember you can now stack up to four codes online at Kohl's, making for some great deals. Note: you can still only use one % off entire order code per order, however you can stack a % off entire order code with a category % off code. Example: you can use a 15% off baby items with a 15% off entire order code.
Also, you can get free shipping on $75+ orders with no code necessary (after codes and after redeeming existing Kohl's Cash).
Here are the current active codes:
Through 2/1, everyone gets 15% off with code THANKS8145
Through 1/25, Kohl's charge holders get 20% off any order with code JANUARY20
Through 1/25, Kohl's charge holders get free shipping on any order with code SHIPPINGMVC
Through 1/25, get $10/$30 select baby, toddler or maternity purchase with code BUNDLE10
Here are a few deals for today: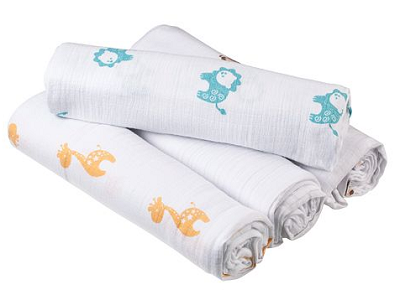 These aden + anais swaddle blankets are $24.99 for a 4-pack after baby code. Using either % off code would take these under $30. This is a great price for these, as they are almost impossible to find on sale.

This Columbia fleece is $23.99 after sale and 20% code.

This Croft & Barrow cable-knit sweater in many color options is $14.39 after sale and code.